General dentistry services in Worcester MA
At our general dental office, your comfort and well-being are our top priorities. We are dedicated to providing a stress-free experience for you and your family. Through regular cleanings and comprehensive exams, we aim to help you achieve and maintain a healthy and radiant smile.
Why is Regularly Visiting a General Dentist Important for Your Oral Health?
Maintaining the health of your teeth and gums through regular checkups significantly increases your likelihood of preserving your natural teeth for a longer duration compared to individuals who only seek dental care sporadically.
What Does a General Dentist Do?
General dentists serve as your primary providers of dental care, overseeing your overall oral health by recommending preventive measures and addressing any dental issues that may arise. If you have been in search of a general dentist in Worcester, we invite you to contact our welcoming office and schedule your appointment with us. We are here to support your dental health and well-being.
General Dentistry Services
Our general family dentistry services encompass a wide range of treatments and procedures, ensuring comprehensive care for our patients. Some of the services we offer include:
Tooth Repair & Replacement

: Our general dentist utilizes various restorative options to repair or replace teeth, restoring confidence in our patient's smiles.

Crowns

: Dental crowns are employed to cap weakened or discoloured teeth, restoring both functionality and aesthetics.

Porcelain Crowns

: All-porcelain or porcelain-fused-to-metal crowns closely mimic natural teeth, providing excellent aesthetics and functionality.

Dental Bonding

: For discoloured or chipped teeth, our family dentist employs composite resin to match the tooth's appearance with its surroundings.

Dental Bridges

: Bridges use a false tooth, anchored by crowns, to bridge the gap created by a missing tooth, enhancing your smile's completeness.

Fillings

: We offer various filling materials, and our general dentist will guide you in choosing the right material based on your aesthetic preferences and budget.

Composite Fillings

: Tooth-colored composite fillings are cost-effective, durable, and can be completed in a single visit.

Porcelain Fillings

: Biocompatible porcelain fillings provide a smooth, durable filling that seamlessly blends with natural teeth.

Laser Dentistry

: Utilizing laser technology, our dentists can precisely target specific areas for treatment without causing harm to surrounding tissues or inducing pain.

Nitrous Oxide

: If you experience apprehension about dental procedures, nitrous oxide can alleviate your fears and ensure a comfortable experience.

Sealants

: We apply thin sealant coatings to back teeth, creating a protective barrier against cavity-causing bacteria.
Our goal is to provide a comprehensive range of dental services to meet your individual needs, enhancing your oral health and smile aesthetics.
How Frequently Should I Schedule Appointments with a General Dentist?
Generally, individuals in good health should plan for a routine dental examination every six months. However, if our dentist identifies a higher risk for gum disease or any other dental issues, they may recommend more frequent visits to ensure your oral health is well-maintained. Your well-being is our top priority, and we tailor our care to your specific needs.
What Do Dental Visits Cost?
The cost of your dental visit can vary depending on whether it's a routine checkup or if you require treatment for a toothache or other issues. Additionally, if you have dental insurance, it will impact the final cost. To get a precise estimate of your total cost, please reach out to our office to schedule an appointment, and our team will be happy to assist you. Your dental health and financial comfort are important to us, and we'll work with you to provide transparent cost information.
How Do Dentists Perform Teeth Cleaning Procedures?
In general, dental hygienists are responsible for regular cleanings, involving the removal of plaque and tartar from your teeth, followed by a polishing process. On the other hand, general dentists are capable of performing deep cleanings, which are often recommended to address and potentially reverse periodontal (gum) disease. It's important to consult with your dental professional to determine the appropriate cleaning and treatment plan for your specific oral health needs.
How Long Does a Dental Visit Last?
A typical visit to a general dental office usually lasts approximately one hour. However, if you require extensive dental work, your appointment may extend beyond this timeframe. To get a more accurate estimate of the duration of your appointment, please contact our office to schedule an appointment, and our team will be able to provide you with more specific information based on your needs. Your comfort and convenience are important to us, and we strive to make every visit as efficient as possible.
How Should I Prepare for an Appointment for General Dentistry Services?
If you've been on the hunt for a "general dentist near me" and have come across our office, we would be thrilled to have you as a new patient. When you visit, please remember to bring a list of any medications you are currently taking, as well as your dental insurance information if you have coverage. To get started, simply give our office a call today to schedule your initial appointment.
Ready to book an appointment?
Book a consultation today or make an appointment using our convenient online appointment scheduler.
Monday
- 09:00 AM to 5:00 PM
Tuesday
- 09:00 AM to 5:00 PM
Wednesday
- 09:00 AM to 5:00 PM
Thursday
- 09:00 AM to 5:00 PM
Friday
- 09:00 AM to 5:00 PM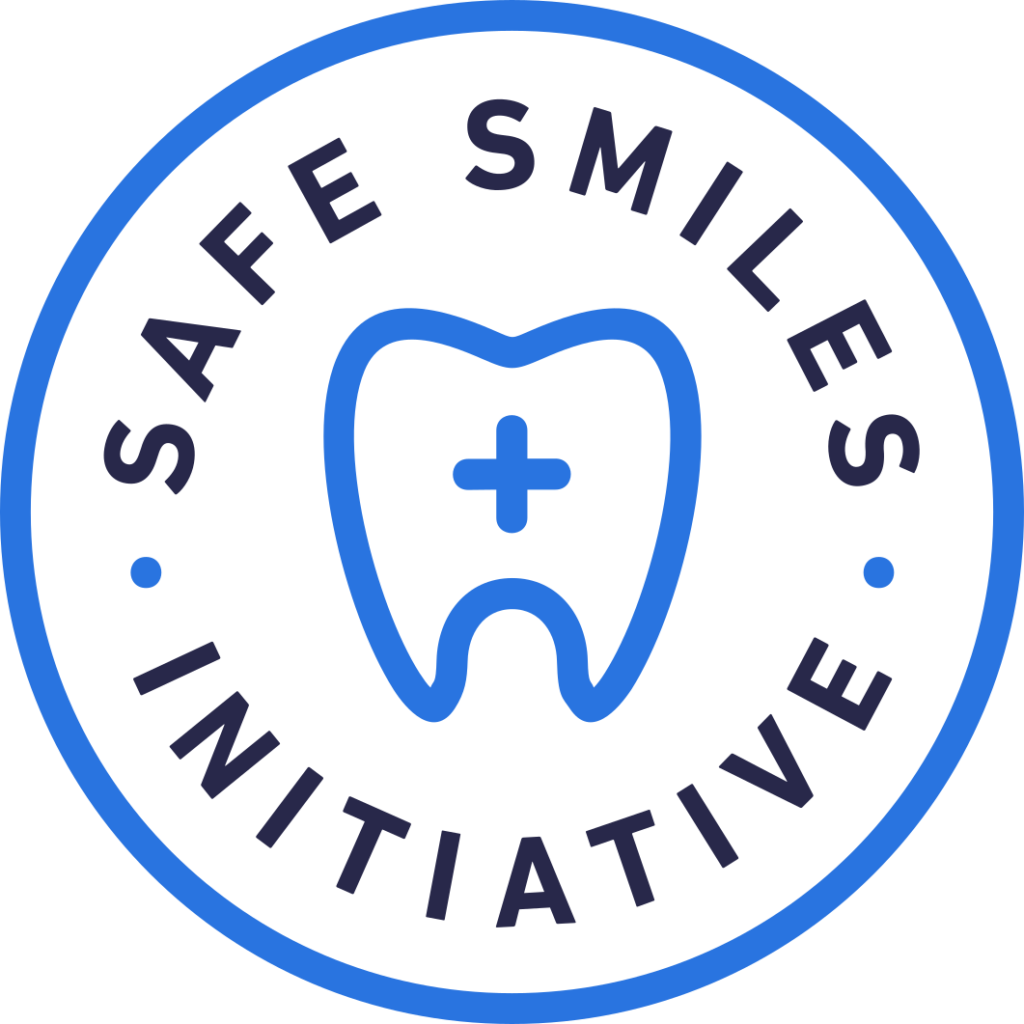 We're committed to your safety.
See how we're helping to deliver safe smiles everyday.

Enjoy the flexibility of paying through monthly payments.
CareCredit is a healthcare credit card designed for your health and wellness.
A discount plan available to keep you and your family healthy.
Everyone is accepted and membership can include coverage for your family.