Fillings, Crowns & Bridge in Worcester MA
Restorative dentistry plays a crucial role in repairing and preserving the function and appearance of your teeth. Various restorative options are available to address dental issues such as decay, injury, or root canal treatment. These options include dental fillings, crowns, and bridges. By choosing the appropriate restorative treatment, you can regain normal tooth function and enhance the appearance of your smile.
What is a Tooth Filling for Cavities?
Dental fillings are a common restorative treatment used to address tooth damage caused by dental decay. When a portion of a tooth is affected by decay, the dentist removes the decayed tissue and fills the resulting cavity with a suitable filling material. Various materials, such as composite resin, porcelain, and gold, can be used to create dental fillings. This procedure helps prevent further damage to the tooth and restores its structural integrity.
What Are the Functions and Differences Between Tooth Crowns and Dental Bridges?
Dental bridges and crowns are both securely attached to teeth using a powerful adhesive, which means they can only be removed by a skilled dentist. Crowns are used as protective caps for damaged teeth, preventing further decay and damage. Bridges, on the other hand, are typically recommended when one or more teeth are missing. These restorations consist of a row of pontic teeth, which are artificial teeth supported by crowns on each side. The crowns are placed over existing healthy teeth or dental implants to anchor the bridge in place.
Where Can I Receive These Services to Fix My Teeth?
Typically, a general dentist can perform procedures such as installing fillings, crowns, and bridges. Despite the various specialized fields within dentistry, our proficient dentists in Springfield stay updated on the latest advancements and are well-equipped to address your dental requirements. Contact our office to schedule a consultation and explore how we can assist you.
What Does a Tooth Filling, Tooth Crown, or Dental Bridge Cost?
The cost of restorative treatment can vary depending on various factors, including the specific type of dental appliance chosen (filling, crown, or bridge), the number of necessary follow-up visits, and whether the patient has dental insurance coverage. For detailed pricing information and to better understand the cost of your specific restorative treatment, we recommend contacting our office directly. Our team will be happy to provide you with the relevant cost details and assist you in determining the most suitable treatment plan for your needs.
How Many Types of Tooth Fillings Are There?
The cost of tooth fillings can vary depending on several factors, including the type of filling material chosen and the specific treatment needed. Some common filling materials include glass, porcelain, composite resin, and gold, with varying costs associated with each option. During your consultation with one of our dentists, they will assess your dental needs and help you select the most suitable filling material for your situation. Additionally, our team will provide you with detailed information about the tooth filling cost and address any questions or concerns you may have regarding the treatment and associated expenses. Feel free to contact our office to schedule a consultation and discuss your specific dental needs and cost considerations. We are here to assist you in making informed decisions about your oral health.
What Are the Different Types of Tooth Crowns?
Tooth crowns come in various materials, each with its unique characteristics and suitability for different situations. For front tooth crowns, ceramic crowns are often preferred as they can provide a natural and aesthetically pleasing appearance. On the other hand, for back teeth, which require more strength and durability, materials like gold or porcelain are commonly used due to their ability to withstand the forces of chewing and grinding.
If you're interested in learning more about the types of crowns available or have questions about the dental crown cost, please don't hesitate to contact our practice. Our dental professionals can provide you with detailed information about crown options, their benefits, and associated costs, ensuring that you make the best choice for your specific dental needs. Your oral health and satisfaction are our top priorities, and we're here to assist you every step of the way.
How Many Types of Tooth Bridges Are Available?
There are two primary types of dental bridges: traditional bridges and cantilever bridges. Traditional bridges involve a row of pontic teeth that are supported by crowns, which are placed over the adjacent healthy teeth or dental implants. However, in cases where there are no healthy teeth available on one side of the affected area to support the bridge, a cantilever tooth bridge may be recommended. With a cantilever bridge, a pontic tooth is supported by a crown on only one side, extending beyond the abutment tooth or implant. This approach allows for the restoration of missing teeth even when support is available on only one side of the gap.
What Is the Process for Receiving Dental Crowns for Your Teeth?
The process of receiving a new dental crown typically involves several steps:
Initial Assessment

: During your first visit, the dentist will examine your tooth and determine if a crown is necessary. If a crown is recommended, the dentist may reshape the affected tooth to ensure that the crown fits properly.

Impressions

: Impressions (moulds) of your tooth are taken. These impressions are sent to a dental lab where the final crown will be custom-made to match the shape and colour of your natural teeth.

Temporary Crown

: While your permanent crown is being fabricated, a temporary crown is placed over the prepared tooth. This temporary crown protects the tooth and prevents sensitivity while you wait for the final crown.

Crown Fabrication

: The dental lab creates your permanent crown based on the impressions. This process typically takes about two weeks.

Placement and Adjustment

: During your second visit, the dentist will remove the temporary crown and place the final crown over your tooth. The dentist will ensure that the crown fits perfectly, matches your surrounding teeth, and feels comfortable in your bite. Adjustments may be made as needed.
Once the final crown is securely in place and both you and the dentist are satisfied with the fit and appearance, your crown restoration is complete. It's important to follow good oral hygiene practices and attend regular check-ups to maintain the health of your crowned tooth.
What Are the Steps for Getting a Tooth Bridge?
When a dental bridge is necessary, the process typically involves the following steps:
Preparing Abutment Teeth

: The first step is to prepare the abutment teeth, which are the adjacent teeth that will support the dental bridge. The dentist will reshape these teeth by removing a portion of their enamel to ensure that they can securely hold dental crowns.

Impressions and Measurements

: Impressions and measurements of the prepared teeth are taken. These impressions are used to create a custom-fitted bridge that will fit perfectly in your mouth.

Temporary Bridge

: While the permanent bridge is being fabricated at a dental laboratory, you will receive a temporary bridge to wear. This temporary bridge serves to protect the prepared teeth and maintain the space for the permanent bridge.

Fitting and Adjustment

: Once the final bridge is ready, you will return to the dental practice for a fitting and adjustment. The dentist will ensure that the bridge fits properly, matches your surrounding teeth in colour and shape, and feels comfortable when you bite down. Any necessary adjustments will be made during this visit.

Placement

: After the fitting and adjustments are complete, the permanent bridge is cemented or bonded in place, securely anchoring it to the abutment teeth. Once the bridge is in place, it restores the function and appearance of your missing teeth.
Following the placement of the dental bridge, it's important to maintain good oral hygiene practices and attend regular dental check-ups to ensure the longevity and health of your bridge restoration.
Ready to book an appointment?
Book a consultation today or make an appointment using our convenient online appointment scheduler.
Monday
- 09:00 AM to 5:00 PM
Tuesday
- 09:00 AM to 5:00 PM
Wednesday
- 09:00 AM to 5:00 PM
Thursday
- 09:00 AM to 5:00 PM
Friday
- 09:00 AM to 5:00 PM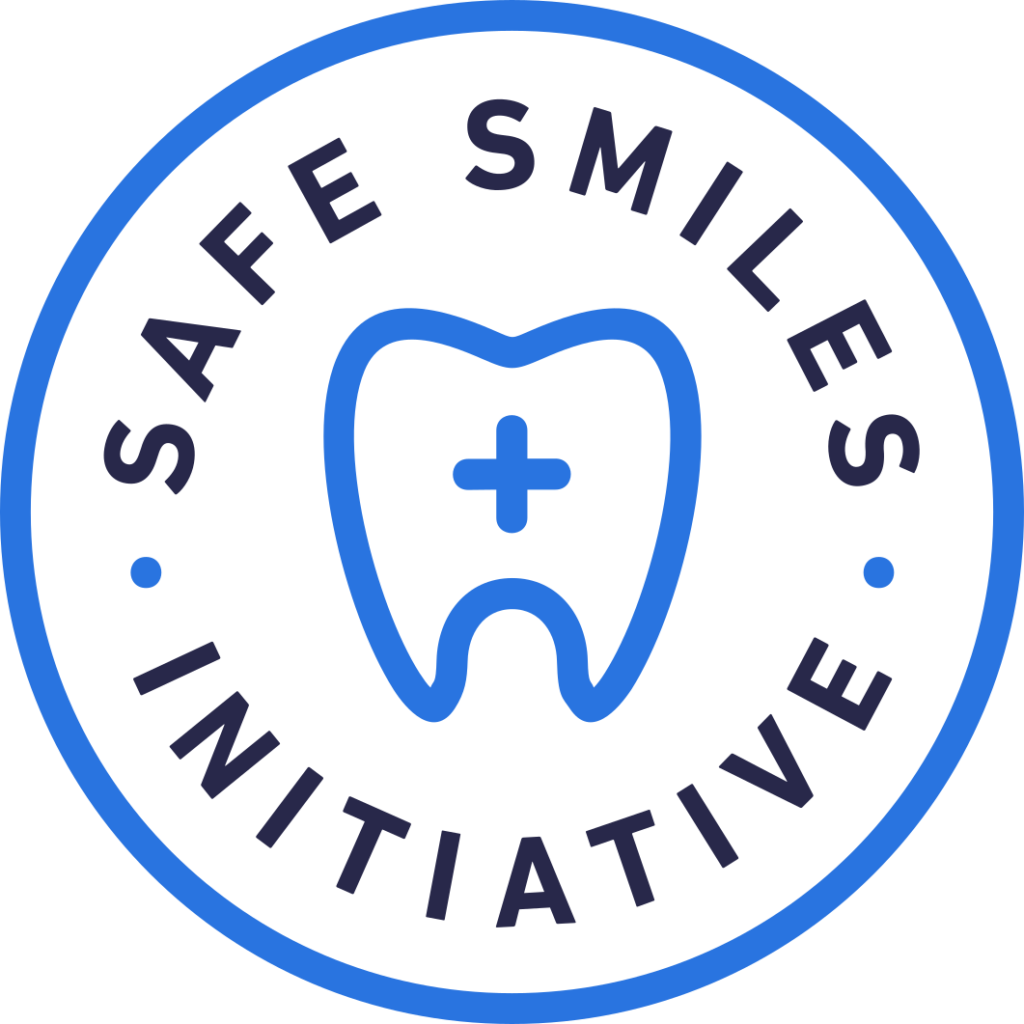 We're committed to your safety.
See how we're helping to deliver safe smiles everyday.

Enjoy the flexibility of paying through monthly payments.
CareCredit is a healthcare credit card designed for your health and wellness.
A discount plan available to keep you and your family healthy.
Everyone is accepted and membership can include coverage for your family.