When you search for a dependable dental office in Worcester, MA, look no further than Gorgeous Smiles Dental. Our dedicated team is unwaveringly committed to delivering excellence in dental care. We firmly believe that every individual deserves a vibrant and resilient smile. That's precisely why our comprehensive range of dental services has been meticulously crafted to meet your oral health needs.
Rest assured, you can place your trust in us to provide extraordinary dental care that the residents of Worcester, MA, can rely upon. Your dental health is our top priority, and we are passionate about ensuring your smile radiates with confidence and health.
Expert Dentist in Worcester MA Delivering Exceptional Dental Care
We take immense pride in offering comprehensive dental services designed to cater to all your oral health needs. Our team of highly skilled dental professionals is dedicated to providing nothing less than exceptional care aimed at helping you attain a healthy and stunning smile. Our services encompass a broad spectrum:
Preventative Care:

 We believe in early detection and prevention. Our dental exams, thorough cleanings, and precise X-rays are geared towards identifying and averting dental issues, ensuring the enduring health of your teeth and gums.

Restorative Care:

 For those facing dental challenges, our seasoned dentists specialize in offering

fillings, crowns, bridges

, and root canal therapy. These interventions repair and rejuvenate damaged or decayed teeth, guiding you towards optimal oral health.

Reconstructive Care:

 We embrace innovation with solutions like All-on-4® and implant-supported dentures. These groundbreaking methods help reconstruct missing teeth and jawbones, providing functional and aesthetic results that transform lives.

Cosmetic Dentistry

: Your smile is your signature, and we offer various cosmetic services to enhance it. From porcelain veneers to teeth whitening, we can elevate the appearance of your smile, boosting your confidence along the way.

Orthodontic Care:

 Achieving a more robust and more aligned smile is possible with our braces and

Invisalign®

treatments. We can straighten crooked teeth and correct bite issues, ensuring aesthetic appeal and long-term dental health.

Children's Dental Care

:

 The littlest smiles receive our utmost care and compassion. In a nurturing and comfortable environment, we ensure that the oral health needs of our youngest patients are met.

Emergency Dentistry

:

 Dental emergencies can strike at any moment, and we are prepared to provide swift care when needed. Our emergency appointments address urgent dental issues promptly and effectively.

Sleep Apnea Treatment:

 We understand the gravity of

sleep apnea

as a sleep disorder. Our team is skilled in diagnosing and treating it, contributing to your overall health and quality of life.

Perio Protect®

:

 For managing gum disease, we offer the non-surgical Perio Protect® treatment, delivering effective care to maintain healthy gums and prevent further complications.
At Gorgeous Smiles Dental of Worcester, MA, our commitment to high-quality dental care is unwavering. We create a warm and welcoming environment, ensuring your dental experience is comfortable and pleasant. Don't hesitate to get in touch with us today to schedule an appointment and witness firsthand the excellence of our dental services. Your radiant smile awaits!
Our Dental Offices Welcome an Extensive Array of Insurance Plans
At Gorgeous Smiles Dental in Worcester, MA, our unwavering mission is to ensure that top-notch dental care is easily within reach for all our valued patients. We proudly embrace most major dental insurance plans, alleviating the burden of cost concerns. Moreover, we extend a helping hand by offering flexible financing options to assist in managing any out-of-pocket expenses. Our commitment transcends mere insurance acceptance, for we firmly believe that everyone should be able to access affordable and exceptional dental care. Reach out to us today to schedule an appointment and witness our resolute dedication to providing accessible and empathetic dental care that puts your well-being at the forefront.







Gorgeous Smiles Dental of Worcester: Worcester's Trusted Experts Prioritizing Family Dental Health
Escape the hassle of long journeys and hefty expenses for family dental care. Gorgeous Smiles Dental in Worcester brings joy back to your smile, offering comprehensive and budget-friendly dental services all under one roof, conveniently near you. Our family-centric local dental office caters to adults, teens, children as young as one-year-old, and patients with special needs, ensuring that everyone in your family receives top-notch care. With a spectrum of services, including general dentistry, cosmetic treatments, tooth repair, restorative procedures, and orthodontics, our accomplished dentists and knowledgeable staff are devoted to your oral health. Discover the pleasure of personalized dental care tailored to your unique needs.
Our dental practice boasts a prime location at 64 Highland St, Worcester, MA, 01609. Situated amidst a vibrant culinary scene along Highland Street and Main Street, you'll find various dining options to satisfy your palate. We've strategically placed our office near a public transportation route, ensuring ease of access for our local and neighbouring communities.
To accommodate diverse schedules, we maintain flexible hours. On Mondays, we open our doors from 9:00 a.m. to 5:00 p.m., offering early morning and late evening appointments, catering to your convenience. Tuesdays through Fridays, we welcome you from 9:30 a.m. to 5:00 p.m. Additionally, we extend our services to Saturdays once a month, providing a unique opportunity for busy individuals and families to prioritize their dental care amidst their work, school, and personal commitments. Your well-being is our priority; we're here to make dental care seamlessly fit into your life.
In a sudden dental emergency, rest assured that our seasoned dentists in Worcester are at your service, dedicated to swiftly alleviating your dental discomfort during our regular business hours. In times of crisis, we prioritize your well-being, aiming to offer same-day treatment and rapid pain relief. When you step into our dental clinic, expect compassionate care, a listening ear, and thorough answers to all your inquiries. Our experienced team will craft personalized dental solutions to ensure your teeth look their best and feel and function optimally. Don't hesitate to contact us today at (508) 926-8660 or conveniently book an appointment online. Your dental health is our commitment.
Gorgeous Smiles Dental is a hidden gem in Worcester. The office is clean and modern, and the staff is friendly and accommodating. Dr. Henry and Andrea are not only an excellent dentist but also a great listener. They take the time to address your concerns and provide personalized care. The only reason I didn't give it five stars is that parking can be a bit tricky in the area, but the quality of service more than makes up for it.
I can't say enough good things about Gorgeous Smiles Dental! The team here is not only skilled but also genuinely caring. They took the time to explain my treatment options and made me feel comfortable every step of the way. I've had a fear of dentists for years, but Gorgeous Smiles has completely changed that. I highly recommend them for anyone seeking top-notch dental care in Worcester.
I had an outstanding experience at Gorgeous Smiles Dental! From the moment I walked in, the staff was warm and welcoming. Dr. Smith and the entire team were extremely professional and made me feel at ease throughout my appointment. The dental work I needed was done with precision and care. I can confidently say that I now have a gorgeous smile, thanks to this exceptional dental practice!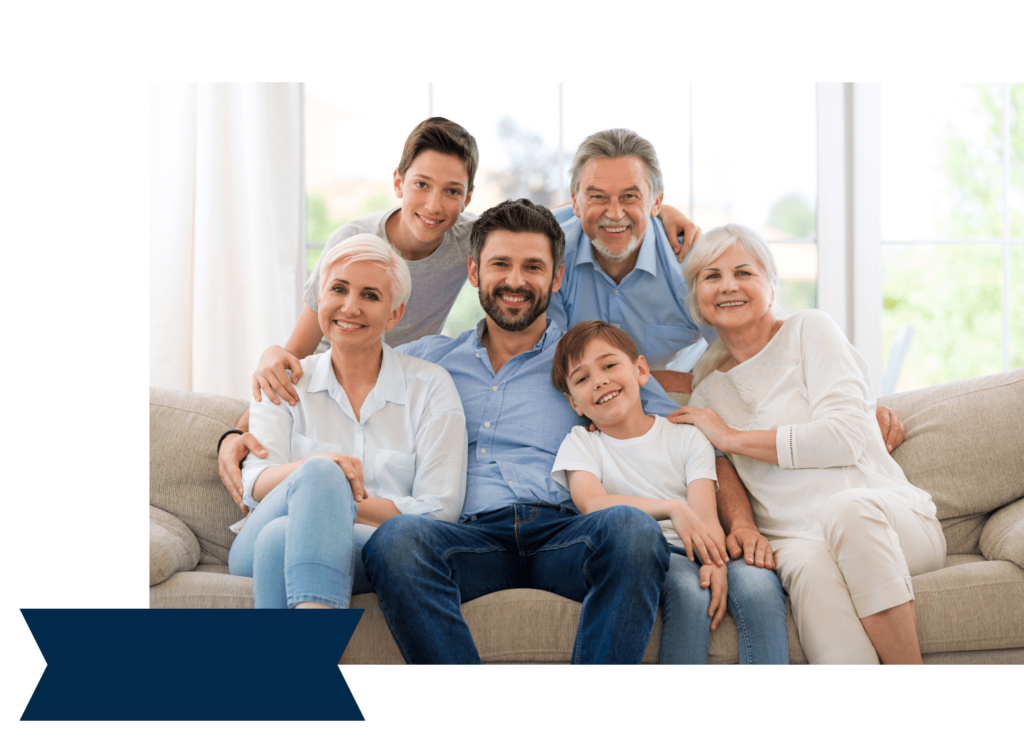 Seeking a Comprehensive Dental Care Center in Your Vicinity?
Look no further than our family-friendly dental care office for a comprehensive array of services. Our general dentistry offerings encompass dental examinations, thorough oral cancer screenings, professional cleanings, cutting-edge laser dentistry, gum disease therapy, bone grafting, and the provision of sports mouthguards and protective night guards for bruxism. We understand the importance of a radiant smile, and our cosmetic dentistry treatments are designed to enhance your natural beauty, including inlay and onlay restorations, full mouth reconstructions, clear braces, and Invisalign clear aligners. We also offer the convenience of take-home teeth whitening trays to brighten your smile and eliminate stubborn stains. In cases of injury or decay, our experienced Worcester dentists are well-equipped to restore your smile with precision, offering dental fillings, porcelain crowns, sealants, dental bonding, dental implants, bridges, as well as both full and partial dentures. For those facing dental anxiety, our dentists provide sedation dentistry to ensure a more relaxed and stress-free treatment experience. Your dental well-being is our top priority, and we are dedicated to delivering exceptional care with your comfort in mind.
Local Dentists. Affordable Care
If you're seeking dentistry that aligns with your family's budget, your solution awaits at our trusted dental practice. We understand the importance of affordability, and to that end, we offer a range of accessible payment options. For added flexibility, our practice welcomes CareCredit. This well-regarded financing program lets you spread dental expenses into manageable monthly instalments rather than facing a hefty lump sum. Moreover, DentRite® discount dental plan members are warmly welcomed, providing immediate and substantial savings on a broad spectrum of dental procedures, both major and minor. Our knowledgeable staff is eager to provide you with detailed information on these options, making it easier than ever to access top-notch dental care in Worcester. We're excited to embark on the journey of fostering healthy smiles for you and your family, so reach out to us today at (508) 926-8660 or conveniently book an appointment online. Your oral health and well-being are our utmost priorities.
At our dental practice, we prioritize compassion and empathy toward our patients. Please read our blog and articles for tips on maintaining oral health and learn more about our commitment to providing exceptional dental care with a personal touch.