Emergency dentist in Worcester, MA
Is a relentless toothache driving you to seek "emergency dental care near me?" Suppose you're in need of swift pain relief and effective treatment to prevent the issue from recurring. In that case, our dedicated dentists are here for you. We offer emergency services during our regular office hours, ensuring that you receive the immediate attention and care you require to alleviate your discomfort and address the root of the problem. Your oral well-being is our priority, and we're committed to providing you with timely relief and lasting solutions. Please don't suffer in silence; reach out to us today.
Where Can I Find an Emergency Dental Office Near Me?
In the midst of a dental emergency, like an unbearable toothache, the quest for emergency dentists in Worcester who can provide immediate treatment becomes paramount. If you find yourself searching for "an emergency dental office near me," it's crucial to ensure prompt attention. Emergency dentists typically prioritize addressing your needs during our regular office hours, striving to accommodate you swiftly. In many cases, we may be able to arrange a same-day appointment to provide the urgent care and relief you require. Your oral health is our concern, and we are committed to alleviating your discomfort as quickly as possible. Don't hesitate to reach out; help is just a call away.
Common Services Offered in Emergency Dental Care
Emergency dentists primarily attend to patients facing excruciating pain or those with conditions that could worsen if treatment is delayed. Our general dentist offers the following typical emergency dental care services during scheduled office hours:
Relief from Pain and Infection Treatment:

 Swift relief from pain and treatment for infections stemming from dental decay.

Emergency Tooth Extractions:

 Necessary extractions to address acute dental issues.

Restoration of Lost Fillings or Crowns:

 Replacing lost fillings or crowns to maintain tooth integrity.

Orthodontic Device Problems:

 Addressing issues with orthodontic devices to ensure patient comfort and effectiveness.

Emergency Repairs for Cracked or Broken Teeth:

 Immediate repairs for teeth that are cracked or broken due to injury or trauma.

Wisdom Teeth Pain Management:

 Managing and alleviating pain associated with wisdom teeth.
Your well-being is our priority, and our team is dedicated to providing comprehensive and timely emergency dental care to address your immediate concerns.
Do I Need Emergency Dental Care?
If you're unsure whether you need to seek out emergency dentists in Worcester, here are various conditions that warrant urgent dental care:
Broken or Fractured Teeth
Whether you experience pain or not, a broken or fractured tooth should be addressed promptly to prevent infection or further damage.
Knocked-Out Teeth
If you've knocked out a tooth, gently collect the pieces, rinse them in warm water, and, if possible, place them back in the socket before contacting our office.
Severe Toothache Pain or Pressure
Reach out for emergency dental care if you're experiencing severe toothache pain or pressure, especially if an earache or fever accompanies it.
Tooth Sensitivity
Sudden or excruciating tooth sensitivity could indicate a gum infection or a fractured tooth, necessitating immediate diagnosis and treatment.
Dental Decay (Cavities)
Decay that reaches the root of your tooth can result in an intense toothache, requiring urgent attention.
Abscessed Tooth
An unbearable toothache, swollen gums, and fever may indicate an abscessed tooth, a condition that demands swift treatment to avoid serious complications.
Lost or Loose Fillings
Emergency dentists should promptly replace lost or loose fillings to prevent decay or further damage.
Broken Crowns or Lost Restorations
Broken crowns or lost restorations should be addressed promptly to shield your teeth from decay and potential damage.
Orthodontic Pain or Injuries
Broken brackets or loose wires can cause orthodontic pain or injuries, which our dentist can stabilize and alleviate.
Tooth Enamel Worn by Teeth Grinding
Worn tooth enamel from teeth grinding is a concern that our dentist can address by creating a night guard for protection.
Sinus Pressure
While sinus pressure alone isn't necessarily an emergency, if you also have a toothache, it's important to consult an emergency dentist to rule out oral infections or impacted wisdom teeth.
Your oral health is paramount, and if you experience any of these conditions, seeking prompt attention from emergency dentists can prevent further complications and provide you with the relief and care you need.
When Is It Critical to Seek Immediate Emergency Dental Care?
Understandably, determining the urgency of a dental issue can be challenging, especially if you're not a dentist. However, certain conditions are undeniably serious and require immediate attention from emergency dentists, and in some cases, a call to 911 may be warranted. Examples of such conditions include:
Severe or Uncontrolled Bleeding from the Mouth:

 Excessive bleeding from the mouth that you are unable to control should be treated as a dental emergency.

Severe Gum or Facial Swelling:

 If you experience significant gum or facial swelling that is causing breathing difficulties or is accompanied by severe pain, it necessitates immediate attention.

Sudden Injuries Resulting in Teeth, Jaw, or Facial Trauma:

 Traumatic injuries, such as accidents, that result in damage to the teeth, jaw, or facial area require urgent care to assess and address the extent of the damage.

Suspected Broken Jaw:

 If you suspect that you may have a broken jaw, it is a critical situation that requires immediate evaluation and treatment to prevent further complications.
In these instances, it's essential to seek immediate help from emergency dentists or, in severe cases, to call 911 to ensure your safety and receive the necessary care without delay. Your well-being is of utmost importance, and timely action is crucial to addressing these serious dental emergencies.
What Is the Cost of Urgent Dental Care Provided by Emergency Dentists?
The cost of emergency dental care can vary depending on the nature of the emergency and the recommended course of action determined by our experienced dentists. At Gorgeous Smiles Dental, we take pride in offering affordable emergency dental services. We understand that dental emergencies can be unexpected and often occur when extra funds may not be readily available.
While we work with many major insurance providers to help cover the costs of emergency care, we also recognize that some patients may require uninsured emergency services. Rest assured, our office is here to assist you in managing the financial aspect of your dental emergency. We offer flexible financing options to make it more manageable.
Additionally, for uninsured patients, we proudly offer the DentRite® discount dental plan. This plan provides an easy and cost-effective way to save on emergency services and preventative care. With DentRite, there's no need for complicated claim forms. Simply present your card at our participating dental offices to receive your discount. The plan covers a range of services, including root canals, and can help prevent future emergencies.
DentRite is not insurance, which means there's no cumbersome paperwork to deal with. Instead, you pay a single, low fee for an entire year of coverage. We believe that everyone deserves access to quality dental care, especially during emergencies, and we're here to make that possible. We accept major credit cards as well, providing you with various payment options.
Your oral health is our priority, and we're committed to ensuring that you receive the care you need, regardless of your financial situation. If you have any questions or concerns about the cost of emergency dental care or our payment options, please don't hesitate to reach out. We're here to assist you every step of the way.
Locating Emergency Dental Care After Hours in Worcester: How to Find Emergency Dentists When You Need Them
When you find yourself in a situation where you're in pain or experiencing bleeding from the mouth and need 24-hour care, it can be a challenging and distressing time. Suppose you're uncertain about the seriousness of your dental problem. In that case, it's advisable to err on the side of caution and consider visiting the nearest hospital emergency room or dialing 911 for immediate assistance. Your safety and well-being are paramount, and these measures can help ensure that you receive the urgent care you may require.
If your dental issue can wait for treatment, our dentists are prepared to assist you as soon as possible during our regular office hours. In cases of after-hours or weekend dental emergencies that do not demand immediate attention, please reach out to our office, and we will promptly respond to your needs once we resume our normal operating hours. Rest assured that we are committed to providing you with swift, compassionate care to address your concerns and alleviate your discomfort. Your oral health is our priority, and we are always prepared to assist you.
Ready to book an appointment?
Book a consultation today or make an appointment using our convenient online appointment scheduler.
Monday
- 09:00 AM to 5:00 PM
Tuesday
- 09:00 AM to 5:00 PM
Wednesday
- 09:00 AM to 5:00 PM
Thursday
- 09:00 AM to 5:00 PM
Friday
- 09:00 AM to 5:00 PM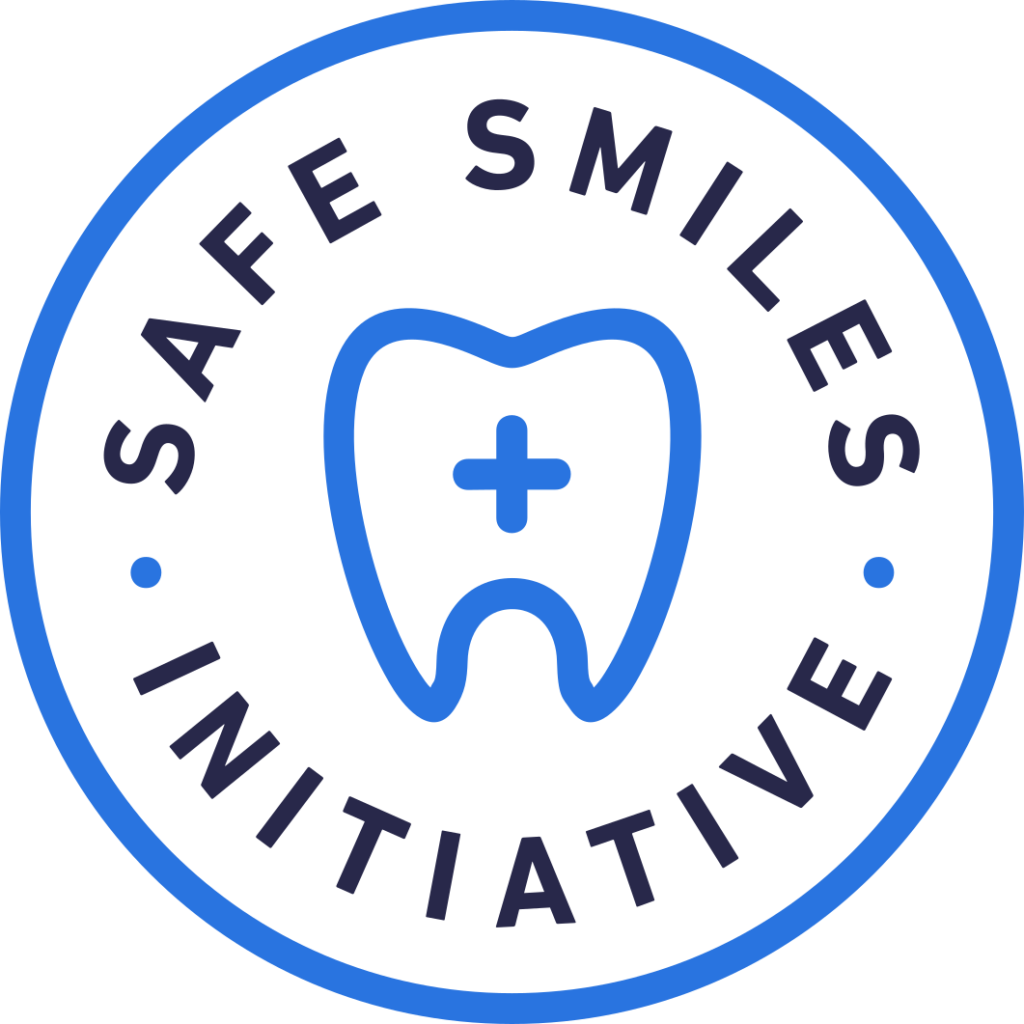 We're committed to your safety.
See how we're helping to deliver safe smiles everyday.

Enjoy the flexibility of paying through monthly payments.
CareCredit is a healthcare credit card designed for your health and wellness.
A discount plan available to keep you and your family healthy.
Everyone is accepted and membership can include coverage for your family.