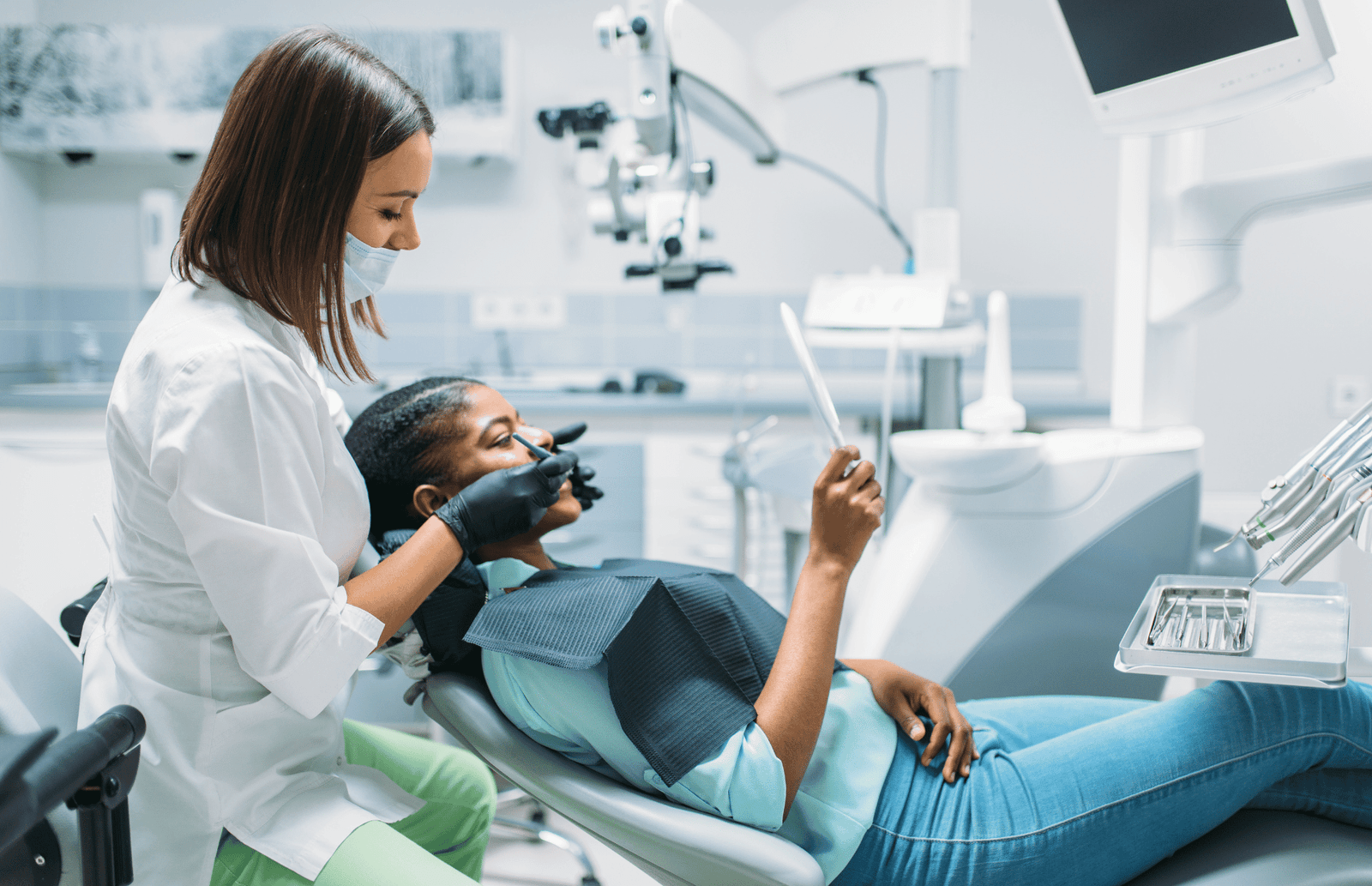 General dentistry in Springfield, MA
Our committed team of general dentists is here to ensure that each of your visits to our general dental office is a positive and pleasant experience. Embark on the journey towards a radiant and pain-free smile that lasts a lifetime by proactively scheduling regular appointments. We're conveniently located in Springfield, MA, ready to provide comprehensive dental care and support your oral health goals. Contact us today to arrange your appointments and move closer to a healthier and happier smile.
What Procedures Does a General Dentist Perform?
Your general dentist plays a crucial role as your primary dental care provider, offering consistent care for the health and wellness of your teeth and gums. With regular visits to our Springfield, MA, location, you and your family can receive comprehensive dental services to ensure the ongoing vitality of your oral health. Trust in our experienced team to provide personalized care and guidance, promoting your overall well-being and maintaining your smiles for years to come. Schedule your appointments today and take the proactive step towards optimal oral health.
What Are General Dentistry Services?
General family dentistry encompasses a diverse array of responsibilities dedicated to upholding optimal oral health. Within this field, our experienced general dentists provide essential services including thorough teeth cleaning and polishing, conducting routine checkups and examinations, and offering guidance on effective flossing and brushing techniques. Additionally, our skilled team is capable of performing necessary treatments and procedures to restore and fortify teeth and gum tissue affected by disease. With a commitment to your well-being, our general family dentistry practice in Springfield, MA ensures that your oral health is in capable and caring hands. Contact us today to schedule an appointment and experience the comprehensive care we provide for you and your family.
General Dentistry Services Our Dental Office Provides
You're, a team of dedicated general dentists, offers a wide range of exams, treatments, and procedures designed to ensure a lifetime of excellent oral health for you and your family. Here are some of the services provided by our skilled general dentists:
With a focus on your well-being, our general dentists in Springfield, MA, are dedicated to delivering high-quality care tailored to your unique needs. Contact us today to schedule an appointment and experience the full range of services we offer to maintain your family's oral health.
How Often Should a Person Visit the Dentist?
Maintaining a regular schedule of dental appointments every six months is essential for ensuring the long-term health of your teeth. Depending on your age and overall oral health, your dentist may suggest more frequent visits to provide you with the best possible care and guidance.
By adhering to this recommended schedule, you can proactively address any dental concerns and receive timely treatments to prevent potential issues from worsening. These routine visits play a crucial role in preserving your oral health for a lifetime
How Much Am I Expected to Pay?
The cost of your visit can vary depending on factors such as your dental insurance coverage and the specific treatment you receive. To understand the expected cost of your visit, we encourage you to reach out to us. Our team will be happy to provide you with detailed information about pricing and answer any questions you may have. Contact us today to learn more about the cost of your visit and how we can assist you.
How to Schedule an Appointment with a General Dentist Near Me?
If you're looking to find an experienced dental care provider in your area, we're here to assist you. Give us a call to schedule your first appointment today, and let us guide you and your family towards maintaining excellent oral health for a lifetime.
How Much Time Is Required?
The duration of your general dentist appointment will vary based on the purpose of your visit. For follow-up appointments, you can anticipate around 30 minutes at our office. More complex treatments and procedures may take several hours beyond the standard cleaning and checkup. On average, a routine visit lasts about an hour. To ensure your appointment aligns with your schedule, feel free to reach out to our office for further details.
Be Prepared for Your Visit
Feeling a bit anxious before your dental appointment is completely natural, whether it's a routine visit or a more involved procedure. To make your experience at our clinic more enjoyable, consider these tips. Arrive a little early to allow yourself time to get comfortable before your appointment. It's also helpful to create a list that includes your current medications, medical history, and any questions you'd like to ask the dentist. Don't forget to bring your insurance details and preferred form of payment as well.
Are There Potential Negative Effects of Not Visiting the Dentist?
Regular dental check-ups are crucial for maintaining oral health. During these routine visits, your dentist can identify and address common dental issues before they become more complex and costly problems. By catching a small cavity early, you can avoid the need for extensive treatments like root canals or crowns. To safeguard the health of your mouth, take the proactive step of scheduling an exam with us.
Contact us at 413-747-0400 to arrange your appointment, or you can conveniently book online.
Book a consultation today or make an appointment using our convenient online appointment scheduler.
Monday
- 09:00 AM to 5:00 PM
Tuesday
- 09:00 AM to 5:00 PM
Wednesday
- 09:00 AM to 5:00 PM
Thursday
- 09:00 AM to 5:00 PM
Friday
- 09:00 AM to 5:00 PM

CareCredit is a healthcare credit card designed for your health and wellness.
Everyone is accepted and membership can include coverage for your family.