Dental implants services in Springfield MA
Are you self-conscious about a missing tooth affecting your smile and confidence? There's no need to continue living with this issue. Dental implants offer a solution that can restore self-assurance and bring back the beautiful smile you've longed for. If you're in Springfield, MA, our team is here to help you regain your smile and confidence through dental implant treatment. Don't let a missing tooth hold you back – contact us today to learn more and take the first step toward your gorgeous smile.
Do Dental Implants Function Just Like Real Teeth?
Absolutely, the crown placed on the visible part of the dental implant is carefully crafted to match the exact size, shape, and colour of your surrounding natural teeth. This meticulous attention to detail ensures that the implant blends seamlessly with your smile, making it virtually indistinguishable from your natural teeth. The post or screw component, the artificial tooth root, remains hidden beneath the gumline.
Regarding functionality, dental implants are designed to function just like your natural teeth. You can eat, chew, and speak confidently, as implants provide the same strength and stability as your real teeth. If you're considering dental implants in Springfield, MA, our team is here to guide you through the process and help you achieve a flawless smile that feels and looks completely natural.
How Much Does the Dental Implants Procedure Cost?
The cost of dental implants can vary widely based on several factors, and it's essential to have a comprehensive examination before providing an accurate estimate. Factors such as the need for a bone graft, the type of implant procedure (endosteal or subperiosteal), and the material chosen for the crown all contribute to the overall cost.
To understand how affordable dental implants can be for your specific situation, we encourage you to reach out to our office and schedule an examination. Our experienced dentist will carefully assess your needs and provide a personalized estimate, helping you decide about your dental implant treatment in Springfield, MA.
Could I Have Dental Implants Insurance Coverage If I Have Dental Insurance?
Indeed, dental implant insurance coverage is not common, but your dental insurance might cover a portion of the crown associated with the implant. To determine the extent of your coverage, we recommend reviewing your policy or contacting your dental insurance provider directly.
If you're concerned about the cost of dental implants, we offer financing options to make the process more accessible for you. Feel free to contact our office to learn more about the financing options for covering the dental implant cost. We're here to assist you in finding the best solution to achieve a healthy and confident smile.
How Does the Implant Process Work?
When considering dental implants, you'll find different types available to suit your needs. One option is the endosteal implant, where a post crafted from a biocompatible alloy is carefully inserted into your jawbone through a surgical procedure. Alternatively, the subperiosteal implant involves attaching the post to a metal framework implanted between the gum and jawbone. Both implant types feature an abutment that securely holds a crown, mimicking the appearance and function of a natural tooth.
For either type of implant, the process typically requires a minimum of two visits to our dental office. The jawbone needs time to integrate and fuse with the implant. Your comfort and satisfaction are our priority, and we'll guide you through every step of the process in Springfield, MA. Feel free to reach out to us to learn more and schedule a consultation to explore the best dental implant option for you.
How Can a Dental Implant Enhance My Life?
Discover the transformative benefits of dental implants in Springfield, which can significantly improve your quality of life. These remarkable implants offer a range of advantages that include:
Preventing Bone Degradation:

 Dental implants help maintain the integrity of your jawbone, preventing the sunken appearance of cheeks and lips often associated with missing teeth.

Minimal Maintenance:

 Just like your natural teeth, dental implants require no special maintenance routines. You can continue your oral hygiene practices to keep them clean and healthy.

Boosting Confidence:

 Regain your self-assurance with a complete and beautiful smile. Dental implants provide a natural and seamless look, allowing you to smile and interact confidently.

Long-Term Solution:

 Dental implants offer a durable, long-lasting solution for missing teeth. Once in place, they become a permanent part of your oral structure, eliminating worries about removable appliances.
Experience the life-changing benefits of dental implants in Springfield. Contact our office to learn more about this innovative solution and schedule a consultation to explore how dental implants can enhance oral health and overall well-being.
What are the Different Types of Dental Implants?
Our comprehensive range of implant options ensures you can find the perfect solution to restore your smile and oral health. Explore our various implant offerings, including:
Single Implant:

 Experience the seamless restoration of a missing tooth with a single implant. This implant not only replicates the appearance of a natural tooth but also prevents bone loss, ensuring long-term oral health.

Mini Implants:

 For narrower spaces or a minimally invasive approach, mini dental implants are a great choice. They can also secure dentures in place, eliminating any concerns about slippage. Mini implants play a significant role in preventing bone loss and promoting jawbone health.

Implant-Supported Bridge:

 An implant-supported bridge offers an effective and affordable solution if you have multiple missing teeth in the same area. Unlike traditional bridges, this option doesn't rely on adjacent teeth for support. This helps preserve your jawbone structure, preventing the sunken appearance that can come with bone loss. Maintaining a healthy jawbone contributes to your overall appearance and oral health.
Each implant type is designed to cater to specific needs, ensuring you receive a tailored solution that provides the best possible outcome. Contact our office to schedule a consultation and explore which implant option aligns with your dental needs and goals.
Does a Dental Implant Require Any Special Care?
Maintaining your dental implant is remarkably similar to caring for your natural teeth. Here's how to ensure the longevity and health of your implant:
Regular Brushing and Flossing:

 Brush your implant like natural teeth using a soft toothbrush and fluoride toothpaste. Floss around the implant area to remove plaque and food particles.

Antibacterial Mouthwash:

 Our dentist may recommend using an antibacterial mouthwash to ensure oral hygiene further and minimize the risk of infection around the implant.

Preventing Gum Disease:

 Keeping your gums healthy is crucial for implant success. Maintain a regular oral hygiene routine to prevent gum disease. Inflammation or infection in the gums could compromise the implant's stability.

Professional Cleanings:

 Schedule professional teeth cleanings as directed by our dentist. Regular cleanings help maintain the health of both your natural teeth and the implant.
By following these guidelines and attending regular dental check-ups, you'll enjoy the benefits of your dental implant for years to come. For personalized advice on maintaining your dental implant, contact our Springfield, MA office.
Who Makes a Good Candidate for Implants?
Numerous adults are excellent candidates for dental implants, a remarkable solution to replace one or more missing teeth. To determine your eligibility, our skilled dentist assesses the health of your jawbone, a critical factor for successful implant placement. If prolonged tooth loss has led to jawbone deterioration, options like a bone graft can potentially restore your implant eligibility. It's important to note that the expertise of a seasoned dental implant dentist is vital in evaluating individual suitability. If you're curious whether you're a suitable candidate for dental implants, we encourage you to contact our office to arrange an appointment. Our experienced team can provide a comprehensive assessment and guide you through the possibilities, helping you regain your smile and oral well-being.
Can I Expect My Dental Implant to Last Forever?
A dental implant can serve you for a lifetime, except for unforeseen trauma or gum disease. Ensuring diligent oral hygiene practices and adhering to scheduled professional teeth cleanings can significantly contribute to the longevity of your implant. Depending on its location within your mouth, the crown might require replacement after approximately ten to twenty years.
If the absence of a tooth has left you feeling self-conscious, we encourage you to connect with our office to explore the transformative benefits of dental implants in Springfield. Reclaim your confident smile and dental well-being by contacting us today at 413-747-0400 or conveniently booking an appointment online.
Ready to book an appointment?
Book a consultation today or make an appointment using our convenient online appointment scheduler.
Monday
- 09:00 AM to 5:00 PM
Tuesday
- 09:00 AM to 5:00 PM
Wednesday
- 09:00 AM to 5:00 PM
Thursday
- 09:00 AM to 5:00 PM
Friday
- 09:00 AM to 5:00 PM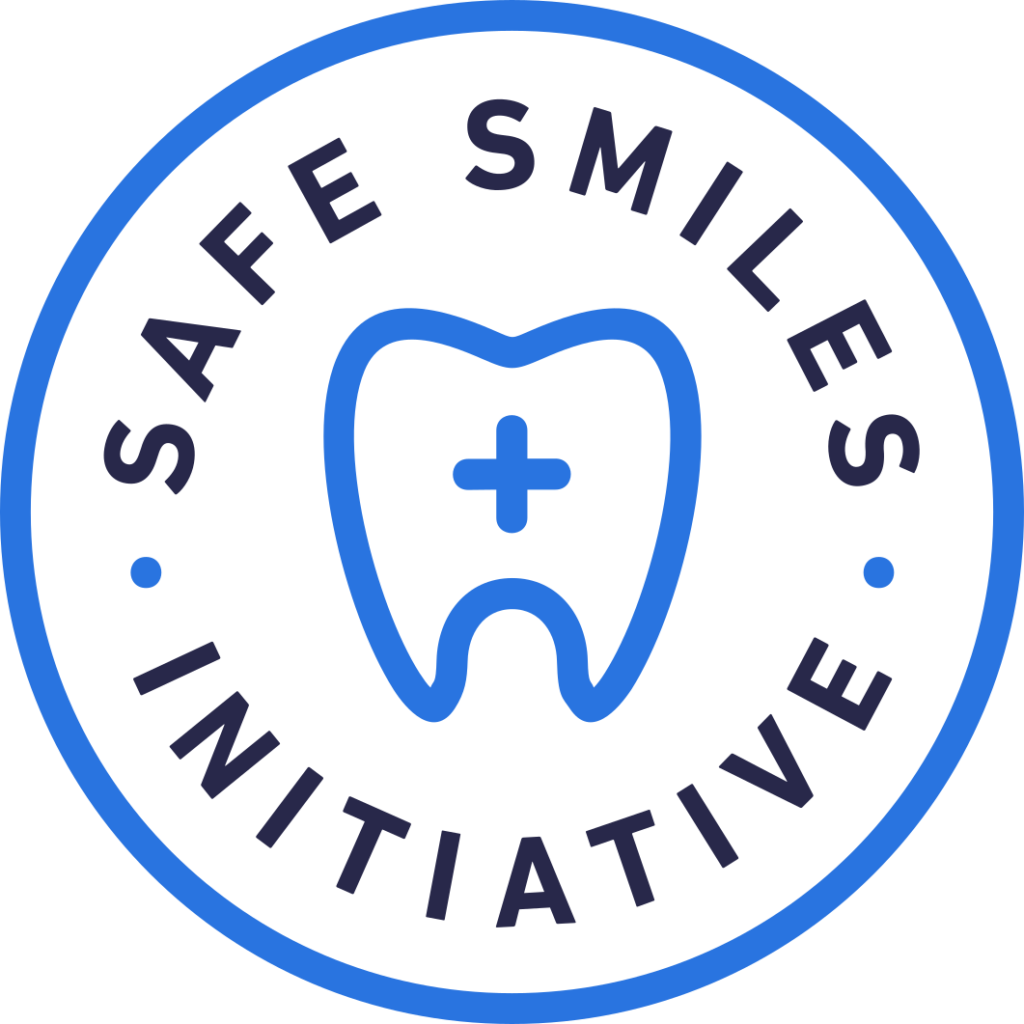 We're committed to your safety.
See how we're helping to deliver safe smiles everyday.

Enjoy the flexibility of paying through monthly payments.
CareCredit is a healthcare credit card designed for your health and wellness.
A discount plan available to keep you and your family healthy.
Everyone is accepted and membership can include coverage for your family.