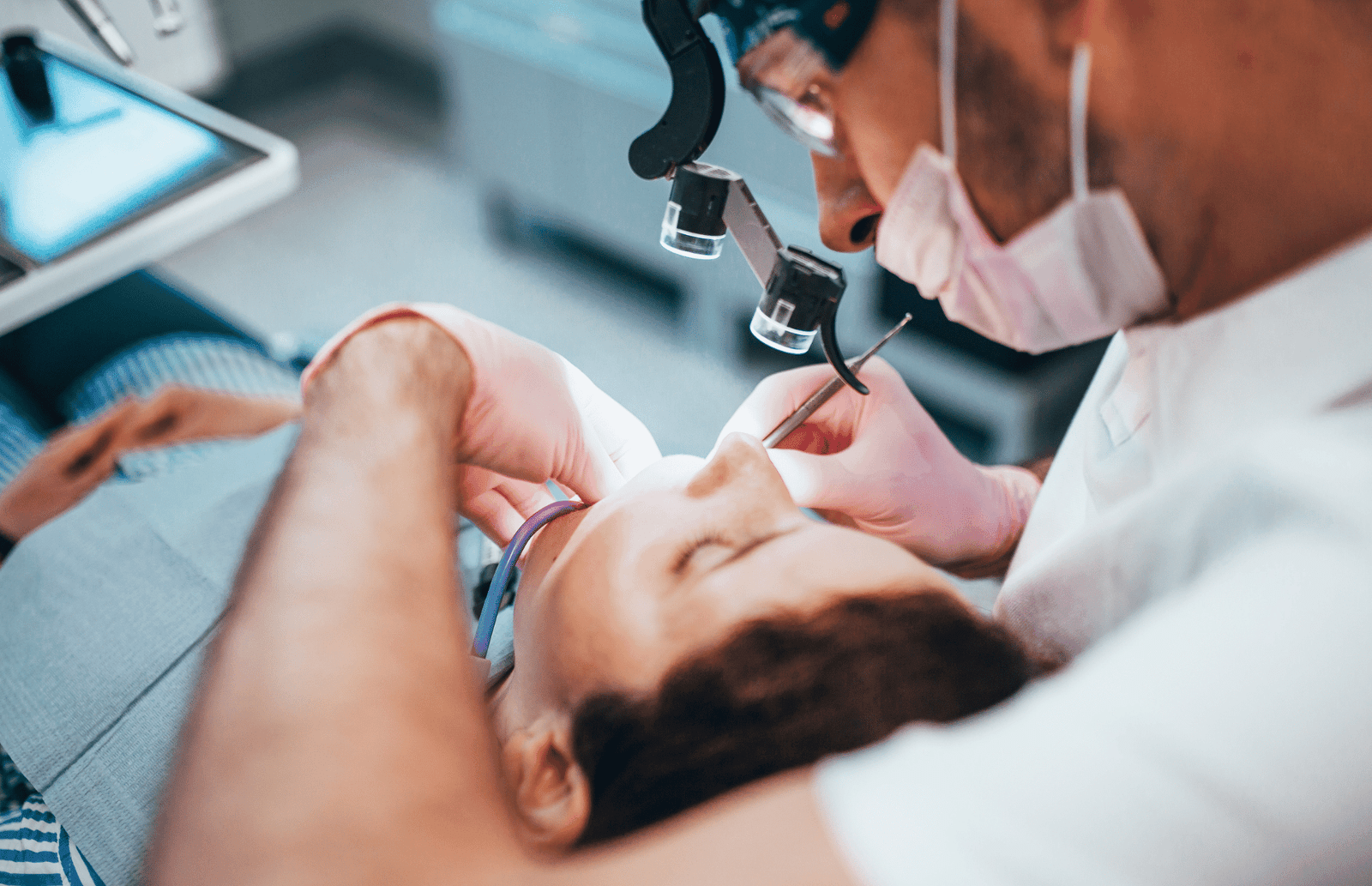 Root Canal & Endodontics in Springfield, MA
A root canal treatment involves meticulously removing the tooth's pulp and nerves, followed by thoroughly cleaning and sealing the inner canal. This procedure is typically undertaken to address infections or inflammation and holds the potential to offer a lasting resolution to tooth pain. This treatment, administered by skilled professionals, aims to restore oral health and alleviate discomfort. Should you seek more details or require assistance, our Springfield office stands ready to guide you.
Do You Need Root Canal Therapy?
It's important to address an infected tooth promptly to avoid potential extraction. If left untreated, the affected tooth might necessitate removal. Here are indicators that a root canal might be necessary:
Persistent and significant tooth pain that remains despite time.

Sensitivity to temperature changes, like hot or cold foods and beverages.

Discoloration or darkening of the affected tooth.

Gum tenderness and swelling around the infected area.
These signs signify the need to consult a dental professional promptly. Your oral health matters in Springfield, and our team is here to provide expert care and guidance tailored to your unique needs.
What Credentials Do Dentists Need to Perform Root Canals?
An endodontist, a specialized dental professional, and a general dentist possess the necessary education and training to carry out root canal procedures skillfully. So, if you need a capable and experienced root canal dentist, we encourage you to contact our Springfield, MA, office. Your oral health is paramount to us; we're here to provide the expertise and care you require. Don't hesitate to call us today to set up an appointment and take a positive stride towards resolving your dental needs.
Procedure for Root Canals
A typical root canal procedure generally takes one to two hours and involves several key steps. Here's an overview of what you can expect during the process:
Your dentist will administer local anaesthesia to ensure you're comfortable and pain-free during the treatment.

A protective sheet will be placed around the tooth to maintain a dry and sterile environment.

The tooth carefully creates an opening to access its pulp chamber and inner portion.

Infected or damaged pulp is meticulously removed, and the tooth's interior is cleaned and shaped using specialized tools.

The tooth is thoroughly flushed with an antibacterial solution to eliminate debris and disinfect the area.

The interior of the tooth is sealed using a rubbery material called gutta-percha.

To finalize the restoration, a crown is placed on the tooth, enhancing its strength and functionality.
This comprehensive process ensures not only the alleviation of pain but also the preservation of your tooth's health and functionality. If you're considering a root canal procedure, contact us at our Springfield, MA, office to discuss the details and schedule your appointment.
Average Cost for Root Canals
Determining the average cost of a root canal hinges on various factors, including the specific tooth affected, the extent of damage, the number of roots in the tooth, and whether consultation is sought with a general dentist or an endodontist. Additionally, dental insurance coverage may offset some of the overall treatment expenses. During your initial evaluation at our Office in Springfield, MA, our knowledgeable dentists will provide you with an estimate tailored to your circumstances. Please contact us today to gather more information and arrange an appointment. Your oral health and peace of mind are our priorities.
What Are the Different Types of Root Canals?
Both dentists and endodontists commonly carry out root canal procedures. While the root canal crown is a prevalent approach, alternative treatment options exist. Among these options is a pediatric pulpotomy that removes the damaged pulp while preserving the tooth's nerve. Another alternative is an apicoectomy, wherein the upper segment of the root is extracted. These diverse approaches underscore the tailored care available for your unique dental needs. Please consult with our professionals to explore the best path forward for your oral health.
Root canal therapy has unfortunately gained an unjustified reputation for being highly painful. Contrary to this misconception, the procedure is not inherently painful and often delivers swift relief from discomfort. With the application of local anaesthesia to the area surrounding the tooth, your comfort is ensured throughout the process. If you're eager to alleviate the pain and discomfort in your mouth, don't hesitate to contact us in Springfield. We're here to facilitate your journey towards a root canal procedure that can restore your well-being and oral health. Contact us today to initiate the path towards relief.
Book a consultation today or make an appointment using our convenient online appointment scheduler.
Monday
- 09:00 AM to 5:00 PM
Tuesday
- 09:00 AM to 5:00 PM
Wednesday
- 09:00 AM to 5:00 PM
Thursday
- 09:00 AM to 5:00 PM
Friday
- 09:00 AM to 5:00 PM

CareCredit is a healthcare credit card designed for your health and wellness.
Everyone is accepted and membership can include coverage for your family.