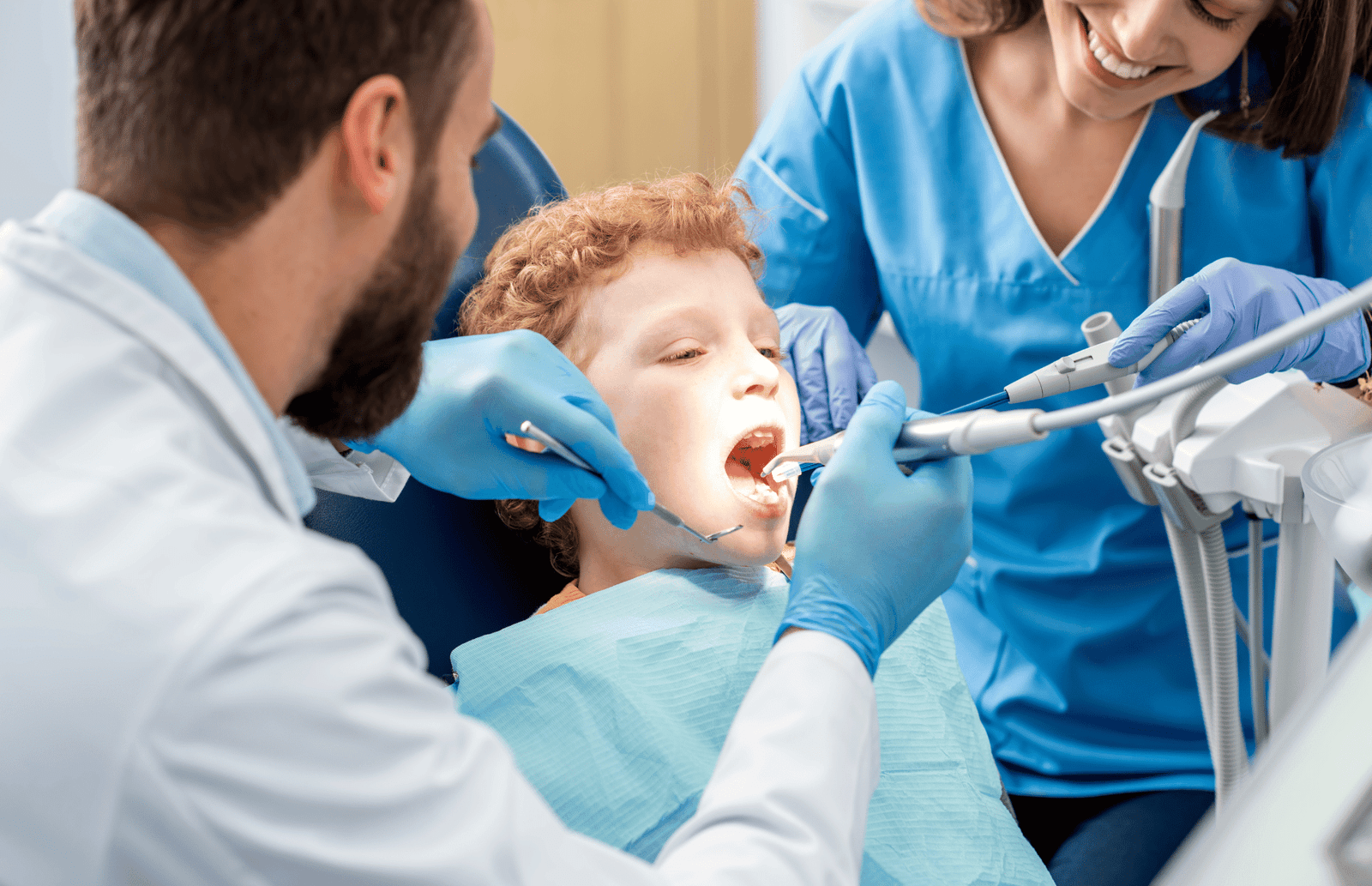 Children's dental care in Springfield MA
If you're in search of a children's dentist in Springfield, our dental practice is here to cater to your needs. We offer comprehensive pediatric services that will grant you a sense of assurance regarding your child's dental health. Our expertise covers kids of all ages, and we're equipped to provide you with expert advice on essential oral hygiene practices like brushing and flossing. When you're wondering, "Is there a trustworthy and friendly children's dentist near me?" – our dental office stands as a dependable answer. Your child's oral well-being is our priority, and we're here to ensure their smiles are in capable hands.
What Does a Children's Dentist Do?
In our practice, we extend our care to children of all age groups. Through thorough examinations, we assess the complete development of your child's teeth, jaw, and gums. This proactive approach enables us to swiftly address any potential issues, guaranteeing optimal outcomes for both your child and your family. Your child's dental health is of paramount importance, and our commitment to their well-being drives us to deliver the best possible care.
When Is the Right Time to Take Your Child to the Dentist?
We advise bringing your child to our office as soon as their first teeth emerge, typically around the first four to six months of their life. Commencing their path towards optimal dental health at an early stage allows us to establish positive habits that can have a lasting impact throughout their lifetime. Beginning their dental care journey early sets the foundation for maintaining good oral health habits for years.
Services Available from a Children's Dentist
Our dental practice offers comprehensive children's dentistry, encompassing all the necessary services to maintain your child's teeth in a clean and healthy state. We collaborate with you to ensure our care is affordable, fostering bright smiles for years.
Regular cleanings are a fundamental aspect of pediatric dental care. Our children's dentist employs proven methods to make the procedure enjoyable, even for the most apprehensive young patients, through engaging distractions.
Our kids' dentist applies fluoride to teeth to prevent decay and hinder harmful bacteria that attack tooth enamel. Fluoride's cavity-fighting properties can reduce the frequency of dental visits by enhancing cavity protection.
Pediatric Dental Sealants
Sealants shield against the effects of bacteria and acidic substances. Applied to the molars, they provide an additional layer of defence against tooth decay.
Should your child develop a cavity, we offer dental fillings to address the issue and restore effective biting and chewing functions.
For teeth damaged due to accidents or severe decay, pediatric crowns provide robust protection. Custom-fabricated to match your child's specific needs, these dental appliances offer tailored solutions.
Following dental recommendations, children in team sports or competitive activities should wear mouthguards to safeguard their teeth and gums. Our dentists craft mouthguards tailored to your child's mouth, ensuring optimal safety during play.
Your child's dental health is a priority. We're dedicated to delivering comprehensive care that fosters healthy smiles while prioritizing affordability and comfort for your little ones.
When Do Baby Teeth Come In?
Most babies develop their first teeth around four to six months of age. Booking an appointment with our office promptly after this milestone ensures your child receives the optimal beginning of their dental health journey. Early intervention sets the stage for a lifetime of healthy smiles and proper oral care.
When Do Baby Teeth Fall Out?
Children typically start to lose their baby teeth between the ages of five and seven. If you are worried about permanent teeth' progress, our dentists are here to offer both reassurance and professional guidance regarding tooth and gum care. Your concerns are important to us, and we're dedicated to ensuring your child's dental health journey is smooth and well-informed.
What Causes Pediatric Toothaches?
Toothaches in children can stem from infections, injuries, or tooth decay. If your child experiences discomfort or pain in their teeth or gums, don't hesitate to contact our office immediately. We can swiftly identify the issue and offer timely solutions for pediatric toothaches.
Contact our offices when seeking the ideal dental care provider for your children. We're delighted to collaborate with you and your entire family, ensuring your kids receive comprehensive and top-notch dental care. Reach us today at 413-747-0400 or conveniently book an appointment online. Your child's dental health is our priority, and we're here to ensure they receive the highest quality care in Springfield, MA.
Ready to book an appointment?
Book a consultation today or make an appointment using our convenient online appointment scheduler.
Monday
- 09:00 AM to 5:00 PM
Tuesday
- 09:00 AM to 5:00 PM
Wednesday
- 09:00 AM to 5:00 PM
Thursday
- 09:00 AM to 5:00 PM
Friday
- 09:00 AM to 5:00 PM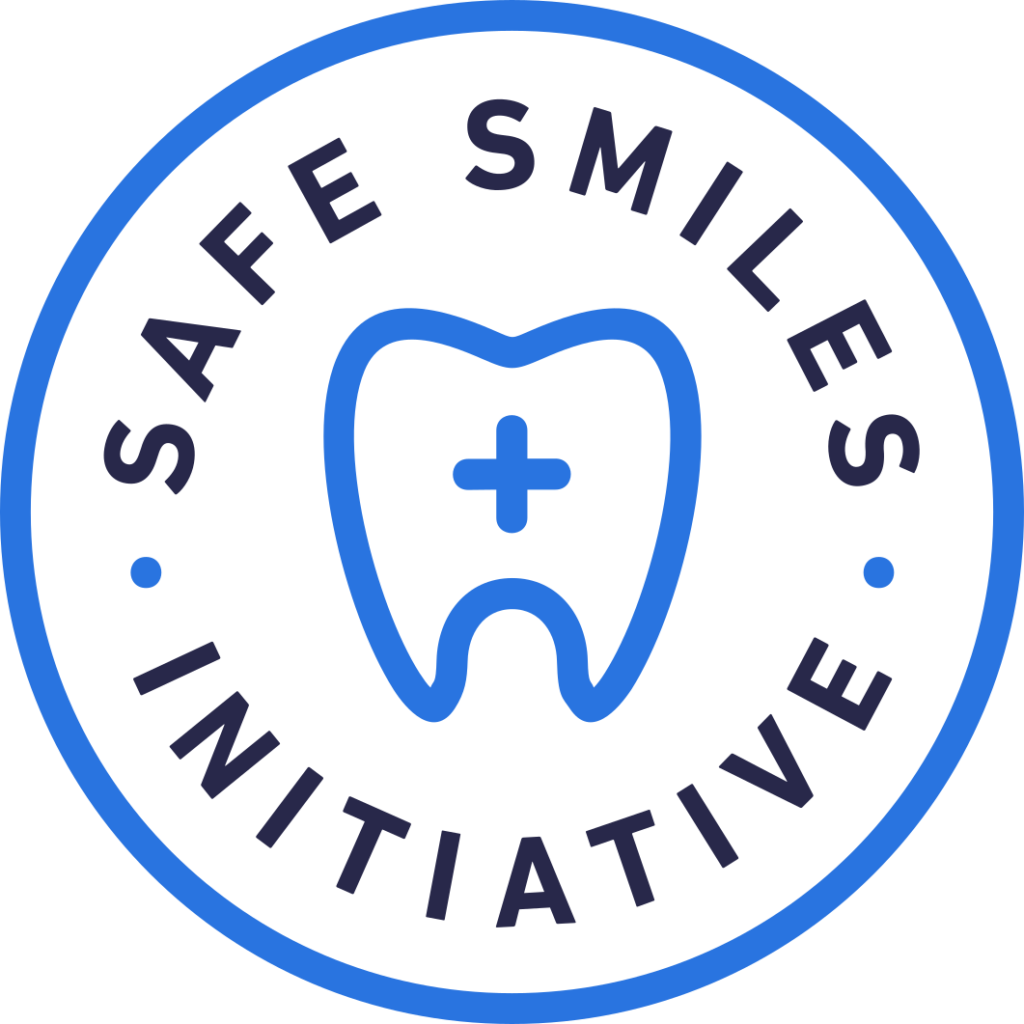 We're committed to your safety.
See how we're helping to deliver safe smiles everyday.

Enjoy the flexibility of paying through monthly payments.
CareCredit is a healthcare credit card designed for your health and wellness.
A discount plan available to keep you and your family healthy.
Everyone is accepted and membership can include coverage for your family.