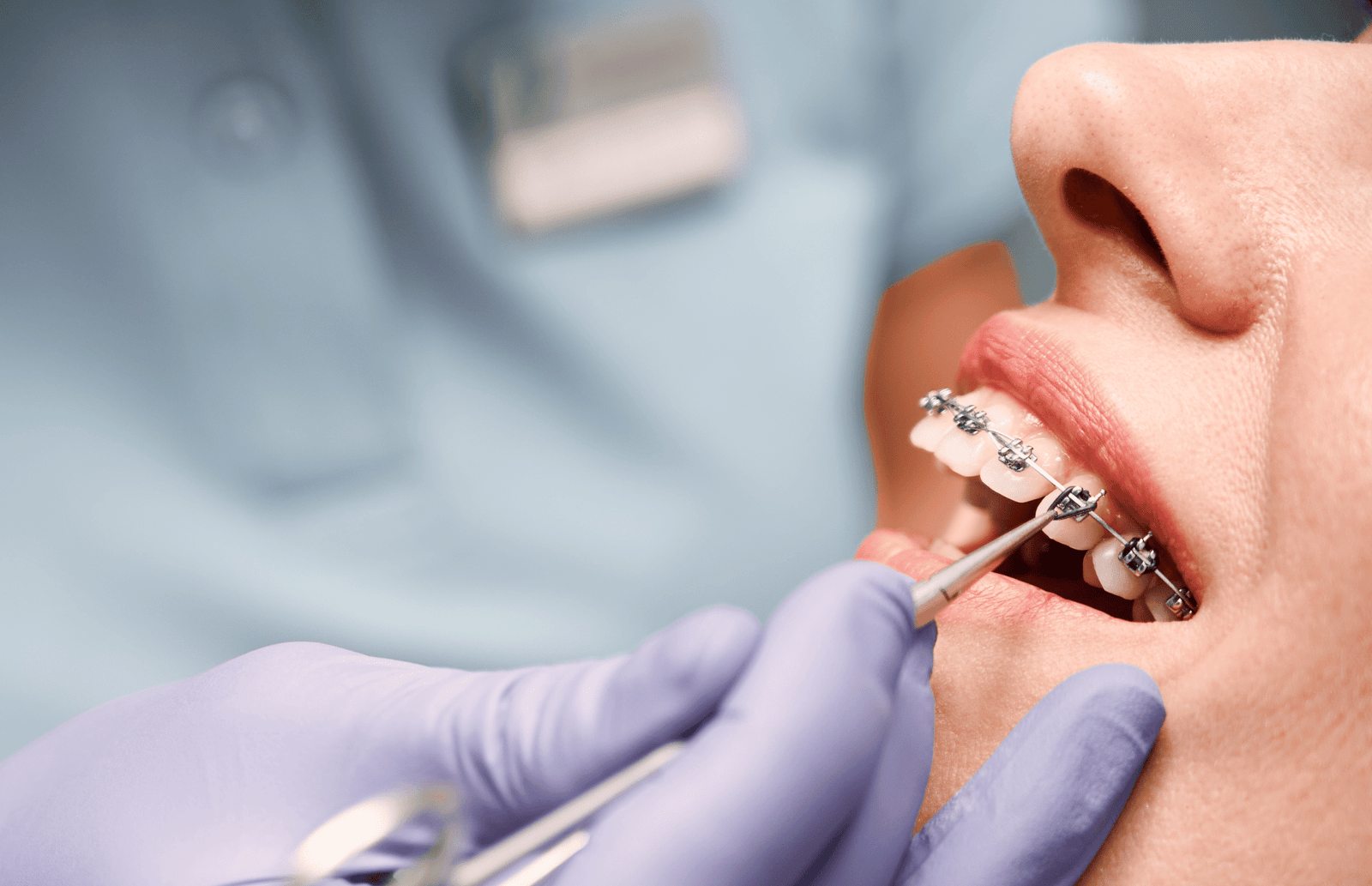 If your smile is marred by crooked, uneven, or crowded teeth, the remedy might lie in dental braces. These braces hold the potential to correct the alignment of your teeth and the underlying bone structure, simultaneously enhancing aspects like eating and speech. By delving further into this treatment avenue, you'll uncover how it can positively impact you. If you're intrigued, read more about dental braces and their transformative benefits. Your journey to a straighter, more confident smile begins right here.
If you're wondering, "How do I find a dentist that does braces?" – the logical first step is to consult your dentist or orthodontist. Choosing a proficient braces dentist is crucial, as it has implications for both your dental well-being and financial considerations. Rest assured, our primary focus is assisting patients in discovering effective solutions for their dental requirements. With a commitment to personalized care, we design individualized treatment plans to help you achieve your desired outcomes in the shortest timeframe feasible. Your journey toward a radiant smile is our utmost priority.
Regardless of the material you opt for, the installation procedure for dental braces remains consistent. The process commences with your dentist cleansing and drying your teeth. Subsequently, they apply bonding adhesive to facilitate the attachment of brackets. With this foundation set, the next step involves the meticulous threading of archwires through each bracket, followed by the secure fastening of these wires using elastic bands. This standardized process ensures precision and effectiveness, laying the groundwork for your journey towards a beautifully aligned smile.
Are There Different Types of Braces?
Modern dentistry presents an array of treatment choices tailored to your distinct needs. Among these options, metal braces are a favoured selection for children and adults. This traditional approach, characterized by brackets and wires, provides an affordable solution that many families find appealing. For those seeking discretion, ceramic braces offer a comparable size and shape to their metal counterparts but are often white or clear, allowing them to blend seamlessly with your teeth. Alternatively, clear braces, sometimes called invisible braces, employ transparent plastic trays to gently reposition your teeth, aligning them without drawing attention. These diverse alternatives underscore the flexibility of modern dental care in addressing your individual preferences and requirements.
How Much Does It Cost to Get Braces?
The question of "how much do braces cost?" is a common inquiry from patients. The answer hinges on various factors that play a role in this assessment. Elements such as your geographic location, insurance coverage, and the complexity of your case all contribute to determining the average cost of this treatment. The material you choose for your braces also impacts the final price. When contemplating the cost of braces in Springfield, weighing all these considerations is essential. Contact our office today to arrange a consultation – we're here to provide insights and guidance on your journey to a straighter, more confident smile.
How Long Does it Take to Get Braces?
Typically, the installation procedure for braces lasts around one to two hours. It's normal for patients to encounter mild soreness after the procedure. Generally, this discomfort diminishes within a week. However, if the soreness persists despite using over-the-counter medication, don't hesitate to reach out and consult one of our experienced dentists. Following this procedure, most patients witness their desired outcomes materialize within one to two years of treatment. At our office in Springfield, MA, we're dedicated to guiding you through each step of this transformative journey.
Will I Need Retainers After Braces?
When your treatment journey nears its completion, the removal process for braces generally spans approximately an hour. Following this, your dentist or orthodontist suggests using a retainer to prevent your teeth from reverting to their previous alignment. While many patients opt for nighttime use, there's also the option of clear retainers that can be worn during the day if required. Preserving the results you've achieved may necessitate several years of consistent retainer wear. At our Springfield, MA office, we're committed to guiding you through the braces journey and ensuring the longevity of your beautifully aligned smile.
Book a consultation today or make an appointment using our convenient online appointment scheduler.
Monday
- 09:00 AM to 5:00 PM
Tuesday
- 09:00 AM to 5:00 PM
Wednesday
- 09:00 AM to 5:00 PM
Thursday
- 09:00 AM to 5:00 PM
Friday
- 09:00 AM to 5:00 PM

CareCredit is a healthcare credit card designed for your health and wellness.
Everyone is accepted and membership can include coverage for your family.