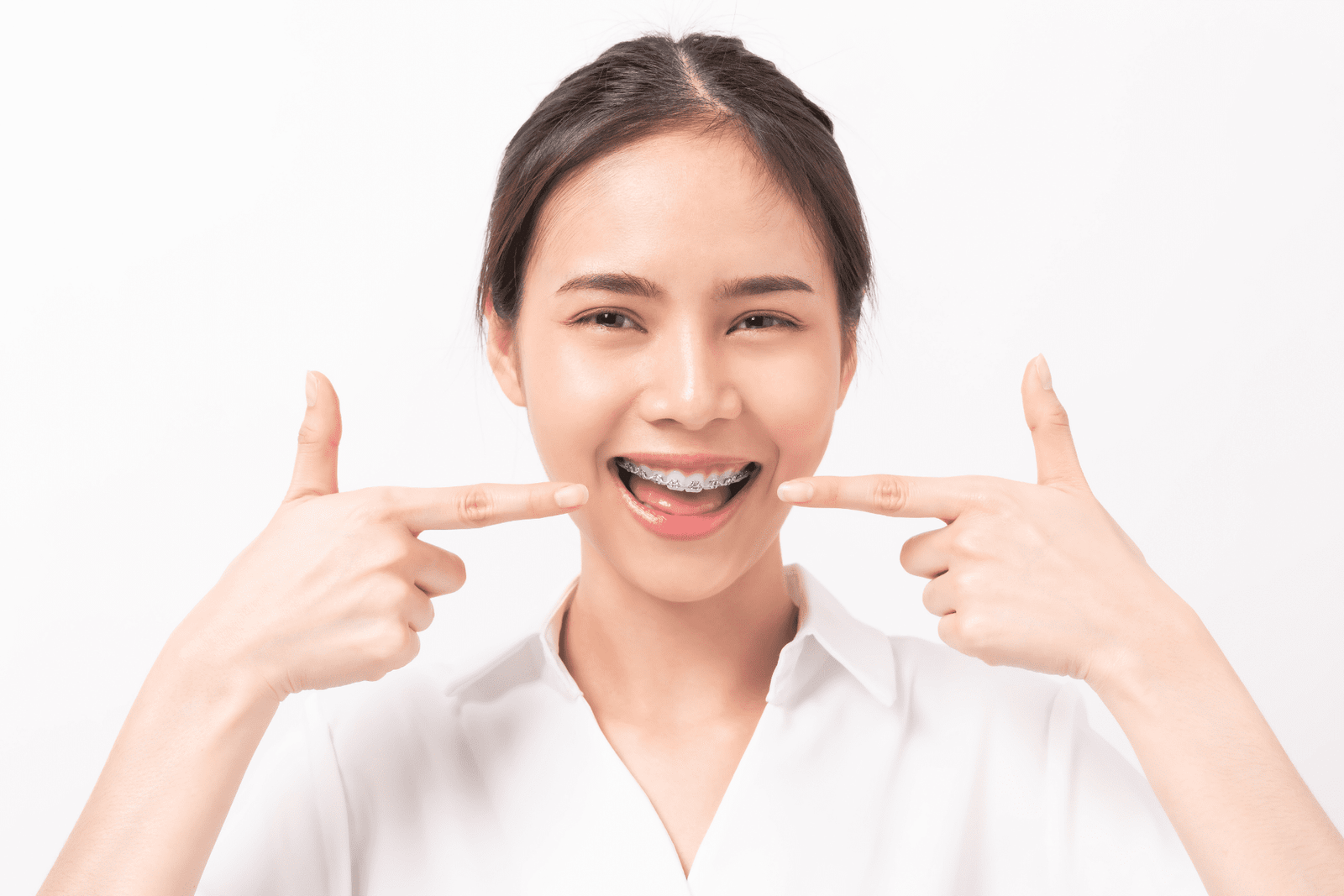 Braces in Northampton, MA
Dental braces are a popular solution for people of all ages with crooked or overcrowded teeth. They correct teeth position, improve speech, and relieve jaw pain. Whether you are a teenager or an adult, braces can help you achieve the smile of your dreams and improve oral health. Our dentist can help you choose the best braces, including traditional metal braces, clear braces, or Invisalign. Don't let your dental issues hold you back – contact Our dentist today to learn more about braces and treatment options.
Can I receive orthodontic treatment (braces) from my dentist?
If you're looking for a dentist who provides braces, Our dentist is the best place to start. It's important to find a trustworthy and experienced braces dentist because it can impact your dental health and budget. At our practice, we prioritize our patients' needs and provide them with the highest quality treatment and service.
We understand that each patient is unique, and that's why we develop customized treatment plans that align with their dental goals. Our team of dental professionals is dedicated to helping patients achieve their desired smile through braces treatment.
Don't hesitate to reach out to us if you're looking for a reliable and skilled braces dentist. We'll work closely with you to ensure you receive the best possible care and results. Contact us today to schedule a consultation and take the first step towards your dream smile.
What is the Procedure for Installing Braces?
The procedure for installing braces typically involves several steps:
Our dentist will thoroughly examine your teeth and take X-rays to determine the best course of treatment.

They will clean and prepare your teeth for the braces by removing plaque or tartar buildup. Once your teeth are clean, our dentist will apply a bonding agent to your teeth and then attach the brackets to the teeth with a unique adhesive. The frames will then be connected with a wire and adjusted regularly to shift your teeth into the desired position gradually.

Elastic bands may be added to help apply additional pressure to the teeth and enhance their movement.
It would be best if you visited our dentist regularly for adjustments and progress checks throughout the treatment process. It's important to follow your orthodontist's instructions for the care and maintenance of your braces to ensure the treatment is effective and minimize the risk of damage or complications.
Dental Services Offered by Our Office
Several different braces are available to help straighten and align your teeth. The most common styles include:
Traditional metal braces are the most common type, consisting of metal brackets and wires adjusted at regular intervals to gradually shift your teeth into place.

Ceramic braces: These are similar to metal braces but are made of clear or tooth-colored materials that are less noticeable. They are a good option for patients who want the benefits of braces without the appearance of metal.

Lingual braces: These are similar to traditional metal braces, but the brackets and wires are placed on the back of your teeth rather than the front, making them virtually invisible from the front.

Invisalign: This is a popular alternative to traditional braces that uses a series of clear, removable aligners to shift your teeth into place gradually. Invisalign is a good option for patients who want a more discreet treatment option.
Our dentist can help you determine the best braces for your needs and goals. At Gorgeous Smiles Dental, we offer various braces options and can work with you to create a customized treatment plan that meets your unique needs.
How Much Does Getting Braces Typically Cost?
The cost of getting braces can vary depending on various factors such as the type of braces you choose, the severity of your orthodontic issue, and your location. However, getting braces is a long-term investment in your oral health, and it is important to consider the benefits that come with having properly aligned teeth. Many dental insurance plans may cover part of the cost of braces, and flexible financing options are often available at orthodontic offices to help make the investment more manageable for patients. To determine the cost of getting braces, it is recommended to schedule a consultation with an experienced orthodontist who can evaluate your unique needs and provide a personalized treatment plan. At Gorgeous Smiles Dental in Northampton, MA, our orthodontists are happy to discuss your options and answer any questions you may have.
How long does it typically take to get braces?
The length of time it takes to get braces varies from person to person and depends on the specific orthodontic needs of each patient. On average, most patients wear braces for one to two years. However, some cases may require longer treatment times, while others may be completed in a shorter period. During your initial consultation with an experienced orthodontist, they will evaluate your unique needs and develop a personalized treatment plan that includes an estimated timeline for achieving your desired results. Factors that can affect the length of treatment include the severity of the orthodontic issue, the type of braces used, and how well the patient follows the orthodontist's instructions for care and maintenance. At Gorgeous Smiles Dental, we are committed to providing individualized treatment plans that aim to achieve the best possible results in the shortest amount of time.
Will I Require a Retainer After Getting Braces?
The purpose of a retainer is to hold the teeth in their new positions while the surrounding bone and tissue adjust to the changes made during the orthodontic treatment. Without a retainer, the teeth can shift back to their original positions, undoing the progress made with braces. The type of retainer and length of time it needs to be worn will depend on the individual patient's needs and the recommendation of their orthodontist. At Gorgeous Smiles Dental in Nothampton, MA, our experienced orthodontists will work with you to develop a personalized treatment plan that includes a retainer, if necessary, to help maintain the results of your orthodontic treatment.
Book a consultation today or make an appointment using our convenient online appointment scheduler.
Monday
- 10:00 AM to 7:00 PM
Tuesday
- 10:00 AM to 7:00 PM
Wednesday
- 10:00 AM to 7:00 PM
Thursday
- 10:00 AM to 7:00 PM
Friday
- 10:00 AM to 7:00 PM
Saturday
- 10:00 AM to 7:00 PM
Sunday
- 10:00 AM to 7:00 PM

CareCredit is a healthcare credit card designed for your health and wellness.
Everyone is accepted and membership can include coverage for your family.
Book your appointment today.