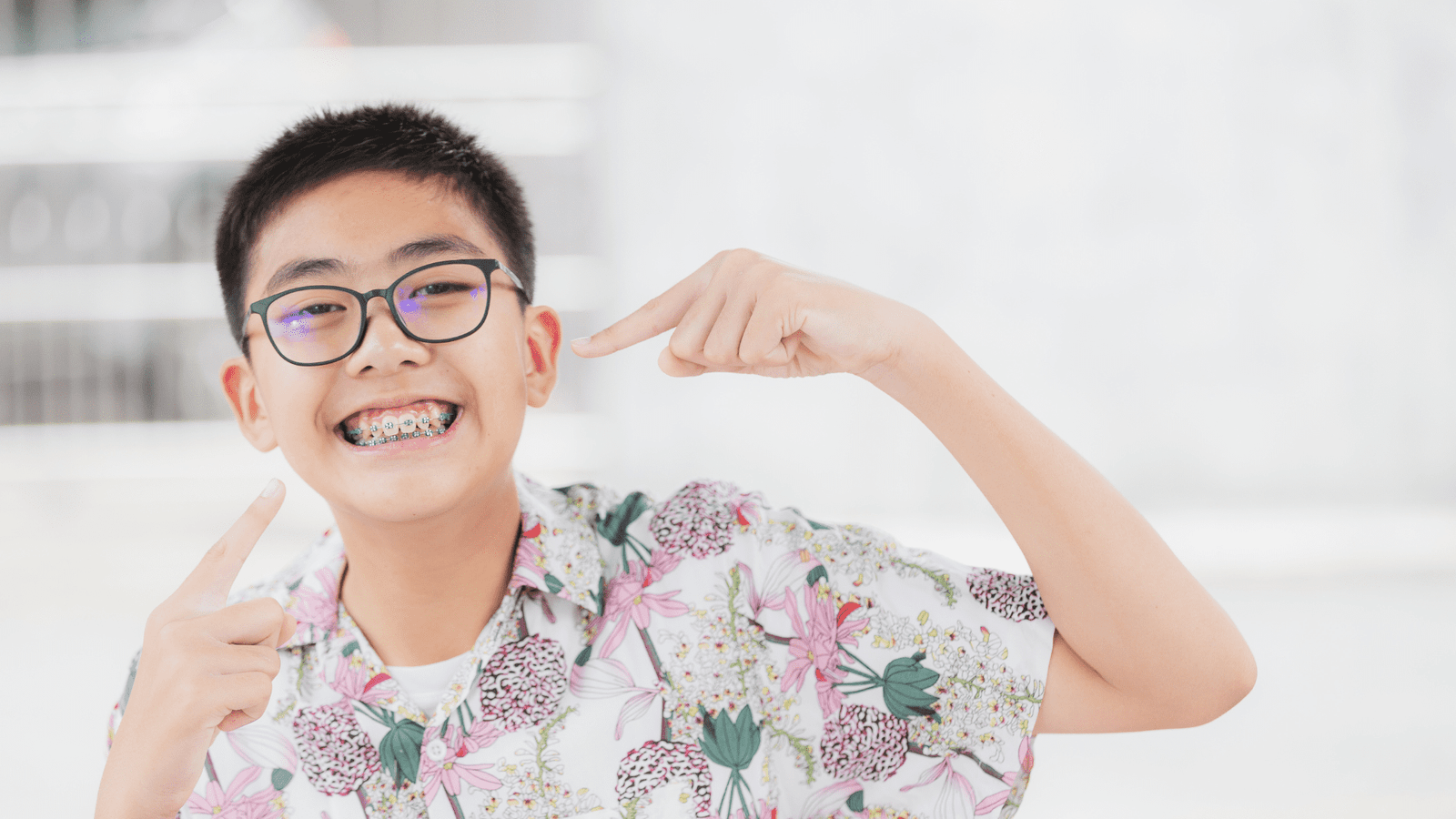 Everyone deserves a smile they can be proud of, and if you're struggling with crooked, crowded, or uneven teeth, dental braces may be the solution for you. Dental braces can effectively shift misaligned teeth and underlying bones back to their correct position, improving bite and speech. If you're unhappy with your smile, it's worth exploring your treatment options.
Dental braces apply gentle, controlled pressure to your teeth over time, gradually moving them into their ideal alignment. Braces can be made from different materials, such as metal, ceramic, or clear plastic, depending on your specific needs, and may be worn on the front or back of your teeth.
If you're considering dental braces, it's essential to consult with an experienced orthodontist to determine the best treatment plan for your unique needs. They will thoroughly evaluate your dental health, discuss the different types of braces available, and provide personalized recommendations based on your goals and budget.
Remember, orthodontic treatment requires time and commitment, as braces typically need to be worn for an extended period. However, the results can be life-changing, giving you a straighter, healthier, and more confident smile you can be proud of. Don't hesitate to explore your options and take the first step toward achieving the smile you deserve!
How can I obtain braces for my teeth?
To obtain braces for your teeth, you must schedule a consultation with an orthodontist. They will assess your dental health, discuss your treatment goals, and recommend the best braces for your needs. Following a customized treatment plan, which may involve regular adjustments, will gradually shift your teeth into their ideal alignment. Good oral hygiene and adherence to the orthodontist's instructions are important during treatment. The duration of braces treatment varies depending on the complexity of your case. Once your teeth are aligned, the braces will be removed, and you may need to wear a retainer to maintain the results. Achieving a straighter, healthier smile requires commitment and patience, but the outcome can greatly boost your confidence and oral health. Schedule a consultation with an orthodontist to learn more about your options and take the first step towards improving your smile.
What is the process for placing braces on teeth?
The process for placing braces on teeth involves an initial consultation with an orthodontist, followed by cleaning and preparing the teeth. Braces are then applied using bonding agents, and wires or brackets guide the teeth into proper alignment. Regular adjustments and oral hygiene are necessary throughout the treatment process. After achieving the desired alignment, braces are removed, and a retainer may be required. Following the orthodontist's instructions and attending scheduled appointments are crucial for optimal results.
Are there various types of braces available?
There are various types of braces available for orthodontic treatment. The most common type is traditional metal braces, consisting of metal brackets and wires adjusted over time to move teeth into their desired positions gradually. However, there are also other options, such as ceramic braces that are less noticeable, lingual braces that are placed on the inside of teeth, and clear aligners that are removable and virtually invisible. Our orthodontist can help you determine which braces are best for your needs and goals. With modern advancements in orthodontic technology, many options are available to help you achieve a healthy, straight smile.
The Cost of Getting Braces: Is it Expensive?
The cost of getting braces varies depending on several factors, including the type of braces, the length of treatment, and the location of the orthodontic practice. Traditional metal braces are typically the most affordable option, while clear aligners and lingual braces can be more expensive. The length of treatment can also impact the cost, as more complex cases may require longer treatment times and additional appointments. Additionally, the location of the orthodontic practice can affect the cost, as prices may be higher in urban areas than in rural areas.
While braces may seem expensive, many orthodontic practices offer flexible payment options and financing plans to make treatment more affordable for patients. It's important to remember that investing in braces can have long-lasting benefits for your oral health and overall well-being. We can provide a personalized treatment plan and cost estimate based on your needs and goals.
How Long Does It Take to Get Braces?
Getting braces typically involves a few initial appointments to evaluate your teeth and create a personalized treatment plan. During the first appointment, We will take x-rays and impressions of your teeth to determine the best action for your specific needs. Once the treatment plan is finalized, the actual placement of the braces usually takes around one to two hours.
The treatment length varies depending on your case's severity and the type of braces used. Treatment can range from six months to two or more years, averaging 18-24 months. During this time, you will need to visit your orthodontist regularly for adjustments and progress checks. It's important to follow your orthodontist's instructions for the care and maintenance of your braces to ensure the best possible outcome and avoid any treatment delays.
Do I Need a Retainer After Braces?
It is common to need a retainer after having braces. The purpose of a retainer is to help maintain the position of your teeth after they have been straightened with braces. Without a retainer, there is a risk that your teeth will shift back to their original positions over time, compromising the results of your orthodontic treatment.
We will typically provide a retainer after removing your braces. Depending on your specific needs and preferences, the retainer may be either fixed or removable. It's important to wear your retainer as directed by your orthodontist to ensure that your teeth stay in their proper positions. In most cases, you must wear your retainer full-time for several months and then transition to wearing it only at night for some time. We will provide detailed instructions on how to care for your retainer and how often to wear it.
Book a consultation today or make an appointment using our convenient online appointment scheduler.
Monday
- 10:00 AM to 7:00 PM
Tuesday
- 10:00 AM to 7:00 PM
Wednesday
- 10:00 AM to 7:00 PM
Thursday
- 10:00 AM to 7:00 PM
Friday
- 10:00 AM to 7:00 PM
Saturday
- 10:00 AM to 7:00 PM
Sunday
- 10:00 AM to 7:00 PM

CareCredit is a healthcare credit card designed for your health and wellness.
Everyone is accepted and membership can include coverage for your family.
Book your appointment today.