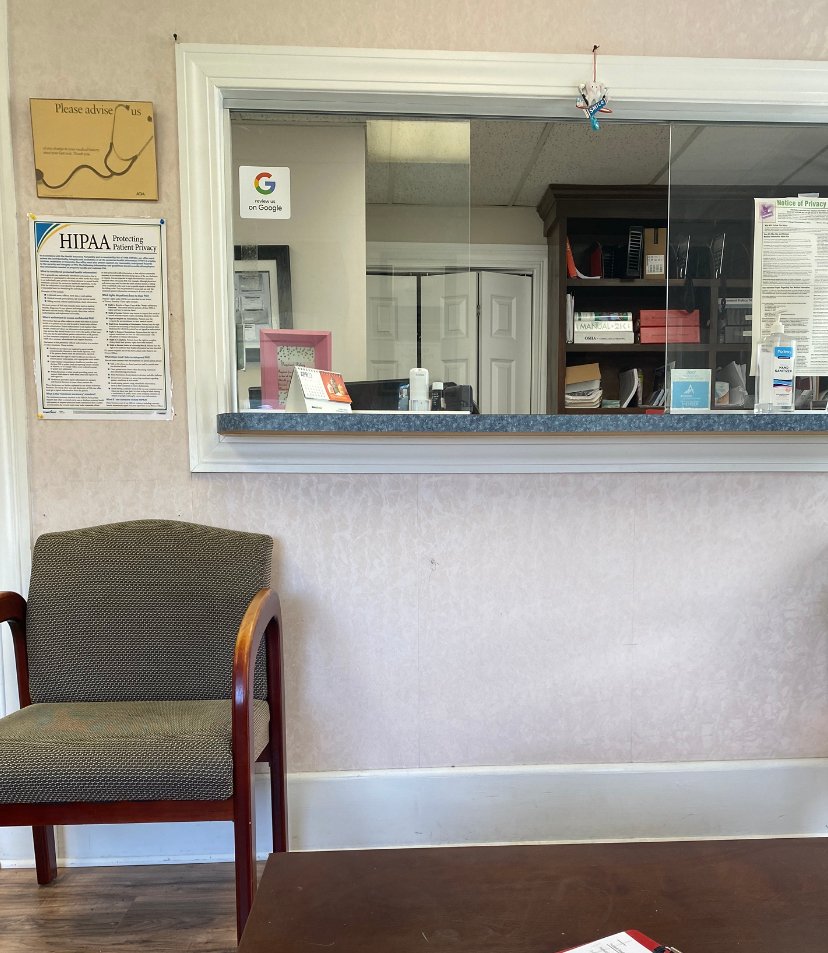 At Gorgeous Smiles Dental of Chicopee, we understand that visiting the dentist can be stressful for many patients. That's why we strive to make your experience as comfortable and stress-free as possible. Using electronic patient files helps us streamline the paperwork process and reduce waiting times. With state-of-the-art equipment like digital radiography, panoramic X-ray machines, and intraoral cameras, our experienced dentists can diagnose and treat your dental issues efficiently and accurately.
But our commitment to our patients continues. At Gorgeous Smiles Dental, we're also dedicated to giving back to our community. We're proud sponsors of several charities, including The Make-A-Wish Foundation, Operation Gratitude, and Coats for Kids. By supporting these causes, we can help make a positive impact on our community and the world.
So whether you need routine dental care, cosmetic dentistry, or emergency services, you can trust that the team at Gorgeous Smiles Dental of Chicopee will provide you with the highest level of care in a welcoming and compassionate environment. Contact us today to schedule your appointment and experience the difference for yourself.
Your Neighborhood Family Dentists in Chicopee
We take pride in being your trusted neighborhood family dentists in Chicopee. Our experienced team is dedicated to providing exceptional dental care to patients of all ages, from children to seniors. We offer many services, including routine cleanings, fillings, extractions, root canals, dental implants, and more.
Our warm and welcoming environment is designed to make you feel comfortable during your visit. Our dentists and staff are friendly, compassionate, and always willing to go the extra mile to ensure your dental experience is positive. We take the time to listen to your concerns, answer your questions, and develop personalized treatment plans to help you achieve optimal dental health.
At Gorgeous Smiles Dental, we understand the importance of preventive care and education. We believe that a healthy smile starts with a solid foundation of good oral hygiene practices, and we're here to provide you with the tools and resources you need to maintain healthy teeth and gums for a lifetime.
Managing the Cost of Dental Care
At Gorgeous Smiles Dental of Chicopee, we understand that the cost of dental care can be a significant concern for many families. That's why we work with multiple dental insurance providers to help ensure that our patients receive the maximum coverage possible for their dental procedures. Our experienced staff members are happy to verify your insurance coverage and answer any questions you may have about your benefits.
In cases where a dental procedure is not covered by insurance, we offer affordable financing options to help make the cost of treatment more manageable. Our financing options allow you to spread out the cost of treatment into convenient monthly payments, so you can get the care you need without breaking the bank.
During your appointment, our friendly staff will discuss your payment options and help you find a financing plan for your budget. Everyone deserves access to quality dental care, and we're committed to helping our patients achieve their best smile without financial stress. Contact us today to learn more about our payment options and schedule your appointment.
Our Chicopee office is easy to find
Book a consultation today or make an appointment using our convenient online appointment scheduler.
Monday
- 10:00 AM to 7:00 PM
Tuesday
- 10:00 AM to 7:00 PM
Wednesday
- 10:00 AM to 7:00 PM
Thursday
- 10:00 AM to 7:00 PM
Friday
- 10:00 AM to 7:00 PM
Saturday
- 10:00 AM to 7:00 PM
Sunday
- 10:00 AM to 7:00 PM

CareCredit is a healthcare credit card designed for your health and wellness.
Everyone is accepted and membership can include coverage for your family.
Book your appointment today.