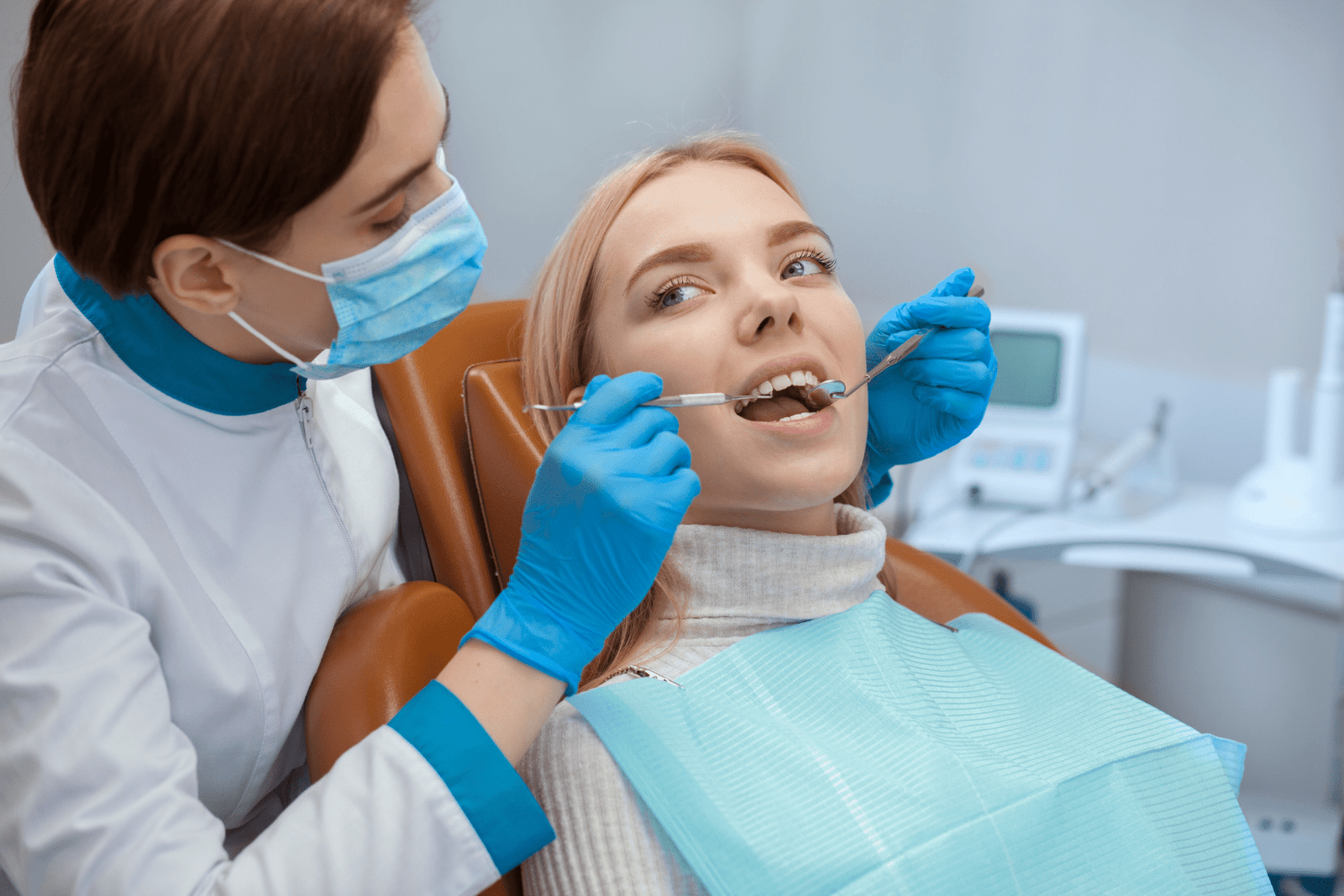 Cosmetic dentistry in Northampton, MA
Having a beautiful smile can make a big difference in your life. Not only can it boost your self-confidence and make you feel more attractive, but it can also make others perceive you as more friendly and approachable. At Gorgeous Smiles Dental, we offer a variety of cosmetic dentistry services to help you achieve the smile of your dreams. From teeth whitening to veneers to full smile makeovers, our experienced dental team can help you enhance your smile and improve your overall oral health. Contact us today to schedule a consultation and let us help you achieve your best smile.
What Is Cosmetic Dental Care?
Cosmetic dental care is a type of dentistry that focuses on improving the appearance of a person's teeth, gums, and bites. Unlike general dentistry, which focuses on preventing, diagnosing, and treating dental issues, cosmetic dental care is mainly concerned with the aesthetic appearance of the teeth and gums.
Cosmetic dental procedures include teeth whitening, porcelain veneers, dental implants, dental bonding, and gum contouring. These procedures can address many aesthetic issues, such as discolored, chipped, or misshapen teeth, gaps between teeth, and a gummy smile.
Cosmetic dental care can help boost a person's self-confidence by improving the appearance of their smile. It can also have functional benefits, such as improving a person's bite or restoring damaged teeth. At Gorgeous Smiles Dental, we offer a variety of cosmetic dental procedures to help our patients achieve their dream smiles.
What are the Different Cosmetic Dentistry Procedures Available?
Cosmetic dentistry refers to various dental procedures that aim to enhance the appearance of your teeth, gums, and smile. There are several cosmetic dentistry procedures available, including:
Teeth whitening: This procedure uses bleaching agents to remove stains and discoloration from your teeth.

Porcelain veneers: These are thin, custom-made shells that are bonded to the front of your teeth to improve their appearance.

Dental implants: This procedure involves replacing missing teeth with artificial teeth that look and function like natural teeth.

Orthodontics: This involves using braces or clear aligners to straighten crooked teeth or correct misaligned bites.

Composite bonding: This procedure uses tooth-colored composite resin to repair chips, cracks, or gaps in your teeth.

Gum contouring: This involves reshaping your gums to improve the appearance of your teeth and gums.

Inlays and onlays: These are custom-made restorations that are used to repair damaged or decayed teeth.
Your dentist will evaluate your dental needs and recommend the best cosmetic dentistry procedure to achieve the results you desire. At Gorgeous Smiles Dental, we offer a range of cosmetic dentistry services to help our patients achieve their dream smile.
How Can I Locate a Cosmetic Dentistry Office in My Area?
If you're looking for a cosmetic dentistry office in your area, there are a few ways to go about it. One of the most convenient options is to search online using a search engine such as Google or Bing. You can search for phrases like "cosmetic dentistry near me" or "cosmetic dentist in [your city or town]." This should include a list of local dental offices offering cosmetic dental procedures.
Another way to find a cosmetic dentistry office is to ask for recommendations from friends or family members who have had cosmetic dental work done. They can provide you with personal recommendations and insights into the quality of care the dentist provides.
You can also check with local dental associations and organizations for referrals to qualified cosmetic dentists in your area. These organizations can help you find a dentist with the necessary training, experience, and credentials to provide the cosmetic dental services you seek.
Lastly, you can call or visit dental offices in your area and ask if they offer cosmetic dental services. Many dental offices will have information about their cosmetic dentistry services on their website. Still, you can also call to ask questions and schedule a consultation to learn more about their specific services.
Will my dental insurance cover the cost of cosmetic dentistry?
It depends on the cosmetic dentistry procedure you are considering and the details of your dental insurance plan. Many dental insurance plans do not cover cosmetic procedures, as they are considered elective rather than necessary for the health and function of your teeth. However, some procedures may be partially covered with a functional component, such as orthodontic treatment for misaligned teeth that improve your bite. It is always best to check with your dental insurance provider to understand your coverage options for cosmetic dentistry procedures. At Gorgeous Smiles Dental in Northampton, MA, we are happy to help you understand your insurance coverage and explore financing options for cosmetic dental care.
Can I Afford Cosmetic Dentistry on a Budget?
Cosmetic dentistry can be an excellent investment in self-confidence and oral health. While some procedures can be costly, options are available to fit your budget. Some cosmetic dental offices offer payment plans or financing options to make the procedures more affordable over time. You can also speak with your dental insurance provider to see if they cover cosmetic procedures or offer reimbursement options. Additionally, some procedures may not be as expensive as you think, so it's worth scheduling a consultation with a cosmetic dentist to discuss your options and get an estimate of costs. Investing in your smile can have long-term benefits, so it's worth exploring your options to see what works for you and your budget. At Gorgeous Smiles Dental, we are committed to providing quality cosmetic dental care that fits within our patients' budgets. Contact us today to schedule a consultation and discuss your options.
Book a consultation today or make an appointment using our convenient online appointment scheduler.
Monday
- 10:00 AM to 7:00 PM
Tuesday
- 10:00 AM to 7:00 PM
Wednesday
- 10:00 AM to 7:00 PM
Thursday
- 10:00 AM to 7:00 PM
Friday
- 10:00 AM to 7:00 PM
Saturday
- 10:00 AM to 7:00 PM
Sunday
- 10:00 AM to 7:00 PM

CareCredit is a healthcare credit card designed for your health and wellness.
Everyone is accepted and membership can include coverage for your family.
Book your appointment today.