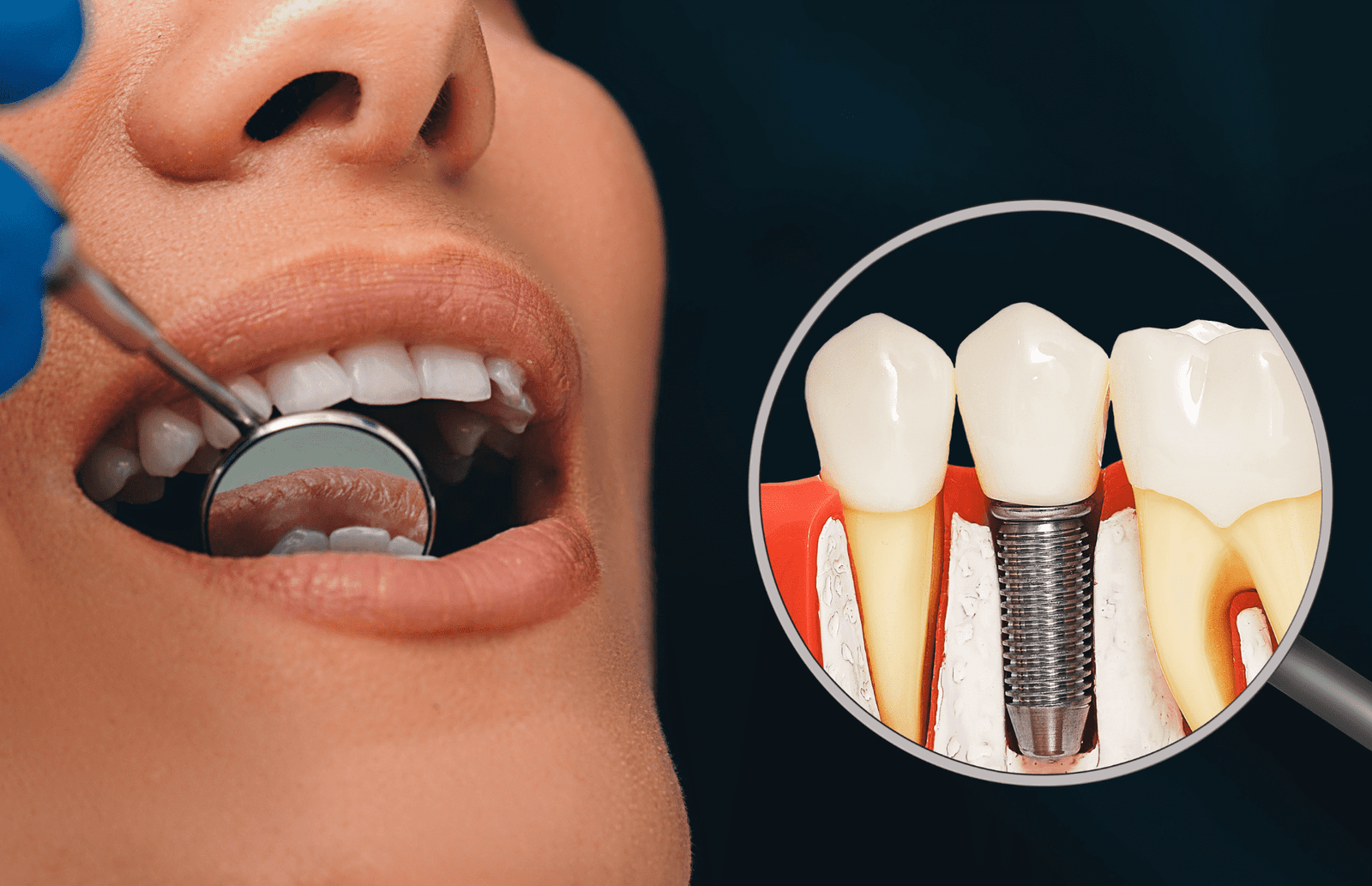 Dental implants services in Massachusetts and Connecticut
As we age, our teeth can become damaged, decayed, or lost, causing discomfort and impacting our self-esteem. However, with modern dental technology, restoring your smile with dental implants is easier than ever. At Gorgeous Smiles Dental, we proudly offer high-quality dental implant services to our patients in Massachusetts. We will explain what dental implants work and why Gorgeous Smiles Dental is the best choice for your dental implant needs.
What Are Dental Implants?
Dental implants are prosthetic teeth anchored into the jawbone using a small metal post. The post is made of titanium, a biocompatible material that fuses with the jawbone over time, creating a sturdy foundation for the new tooth. Once the post has fused with the jawbone, an abutment is attached, which holds the replacement tooth in place.
Dental implants can be used to replace one or more missing teeth, and they are often the preferred option over traditional dentures or bridges. Unlike dentures, which can slip or move around in the mouth, dental implants are securely anchored and function like natural teeth.
How Do Dental Implants Work?
The process of getting dental implants typically involves several steps. First, your dentist will thoroughly examine whether you are a good candidate for dental implants. This will include evaluating the health of your teeth, gums, and jawbone and taking X-rays and other imaging tests.
If you are a good candidate for dental implants, the next step is to have the metal post inserted into your jawbone. This is done under local anesthesia; most patients report minimal discomfort during the procedure. After the post has been inserted, you must wait several months for it to fuse with the jawbone before the replacement tooth can be attached.
Once the post has fused with the jawbone, your dentist will attach an abutment to the top, holding the replacement tooth in place. The replacement tooth will be custom-made to match the shape and color of your natural teeth, ensuring a seamless and natural-looking result.
Why Choose Gorgeous Smiles Dental for Your Dental Implants?
At Gorgeous Smiles Dental, we are committed to providing our patients with the highest care and attention. Our team of experienced dental professionals has years of experience in performing dental implant procedures, and we use the latest technology and techniques to ensure optimal results.
In addition to our expertise, we also prioritize patient comfort and convenience. We offer flexible scheduling options, and our office has amenities to help you feel relaxed and at ease during your appointment. We also offer sedation dentistry for patients who experience dental anxiety or fear.
Furthermore, we understand that the cost of dental implants can be a concern for many patients. That's why we offer a range of financing options to make dental implants more affordable and accessible. We will work with you to find a payment plan for your budget and lifestyle.
Advantages of implants over other restorations:
Implants are a long-term solution for missing teeth and can last a lifetime with proper care.

Unlike dental bridges, implants do not require adjacent teeth to be ground down or altered for support.

Implants are designed to look, feel, and function like natural teeth, allowing for normal speech, eating, and oral hygiene.

Implants stimulate the jawbone, preventing bone loss with missing teeth and helping maintain facial structure.

Implants require no maintenance or cleaning procedures beyond regular brushing and flossing.
Are Dental Implants an Option for Everyone?
Implants are not suitable for children as their jawbones are not fully developed, but most adults can benefit from them. It is important to consult an implant dental professional to determine if implants are the best option for your missing teeth. Please contact our office to schedule an appointment and learn more about how implants can help restore your smile.
Is Dental Implant a Permanent Solution for Missing Teeth?
Implants can be a long-lasting solution for missing teeth, potentially lasting a lifetime when proper oral hygiene is maintained. Regular professional teeth cleanings and following the directions of your implant specialist can help prevent gum disease and implant failure. Contact our practice to schedule an implant evaluation and learn more about dental implants in Massachusetts & Connecticut.
Book a consultation today or make an appointment using our convenient online appointment scheduler.
Monday
- 10:00 AM to 7:00 PM
Tuesday
- 10:00 AM to 7:00 PM
Wednesday
- 10:00 AM to 7:00 PM
Thursday
- 10:00 AM to 7:00 PM
Friday
- 10:00 AM to 7:00 PM
Saturday
- 10:00 AM to 7:00 PM
Sunday
- 10:00 AM to 7:00 PM

CareCredit is a healthcare credit card designed for your health and wellness.
Everyone is accepted and membership can include coverage for your family.
Book your appointment today.