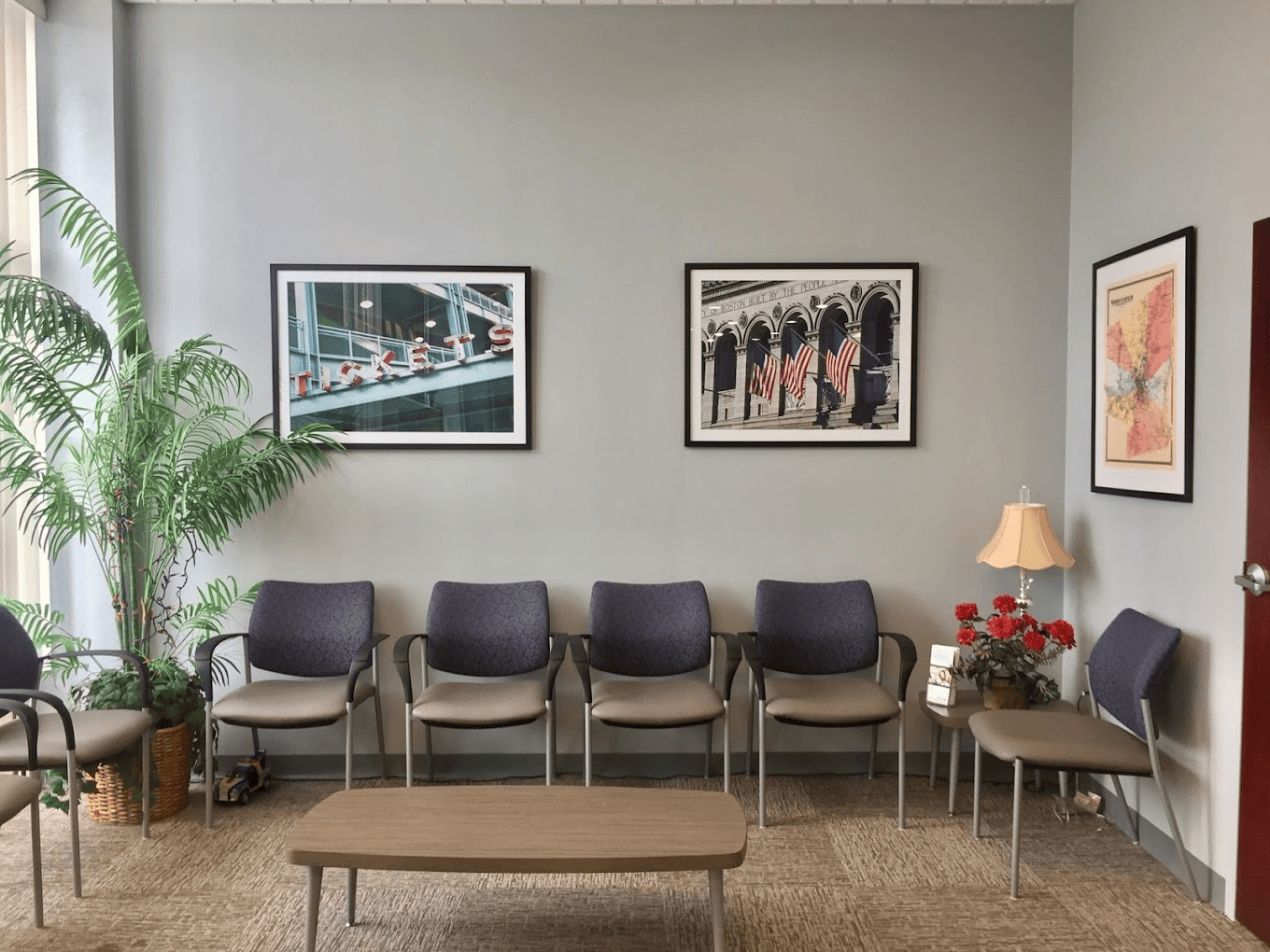 Our dental clinic aims to provide a comfortable patient experience by utilizing electronic patient files for quick record access, employing advanced technology such as digital radiography and intraoral cameras for thorough examinations, and having bilingual staff fluent in English to serve a diverse community. We prioritize patient comfort and efficient service, and our friendly staff is always available to answer questions about treatment or insurance. We are committed to delivering top-notch dental care in a welcoming and inclusive environment.
Comprehensive Dental Care for Families in Manchester
Our dental practice in Manchester offers comprehensive and affordable dental care for the entire family. Whether you need a routine checkup or are experiencing discomfort, our team provides compassionate and patient-centred care. Suppose you're looking to enhance the appearance of your smile. In that case, we also offer cosmetic services such as Invisalign® or traditional braces for teeth straightening, take-home teeth whitening systems, veneers, and same-day CEREC crowns, which provide a comfortable and affordable alternative to conventional crowns. We aim to help you achieve a healthy and beautiful smile while ensuring your comfort and satisfaction.
Affordable Dental Care for Families: Managing the Cost of Dental Services
Gorgeous Smiles Dental in Manchester offers affordable dental care for families, providing competitive pricing and flexible payment options. Our experienced team works closely with patients to create customized treatment plans that fit within their budget without compromising on quality of care. We provide many dental services, from routine checkups to restorative treatments and cosmetic procedures. Our friendly staff is available to discuss treatment costs, insurance coverage, and payment plans, ensuring accessible and affordable dental care for all families. Contact us today to schedule an appointment for your family's dental needs.
Convenient Location: Finding Our Manchester Office is Effortless
Book a consultation today or make an appointment using our convenient online appointment scheduler.
Monday
- 10:00 AM to 7:00 PM
Tuesday
- 10:00 AM to 7:00 PM
Wednesday
- 10:00 AM to 7:00 PM
Thursday
- 10:00 AM to 7:00 PM
Friday
- 10:00 AM to 7:00 PM
Saturday
- 10:00 AM to 7:00 PM
Sunday
- 10:00 AM to 7:00 PM

CareCredit is a healthcare credit card designed for your health and wellness.
Everyone is accepted and membership can include coverage for your family.
Book your appointment today.